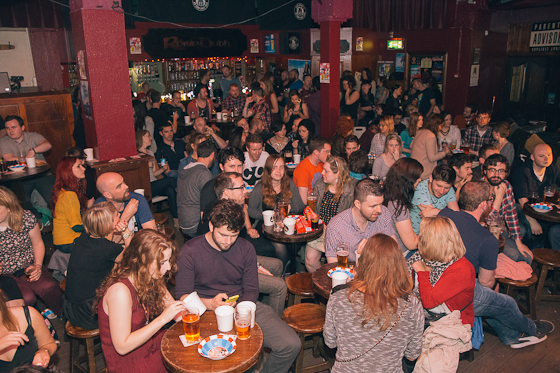 Little Cinema is a monthly short film showcase set up in Galway in 2010 by three film-maker friends fresh out of college. It showcases films of all genres made by talented local film-makers of all levels from beginners to professionals. It usually takes place on the last Wednesday of the month in Roisin Dubh.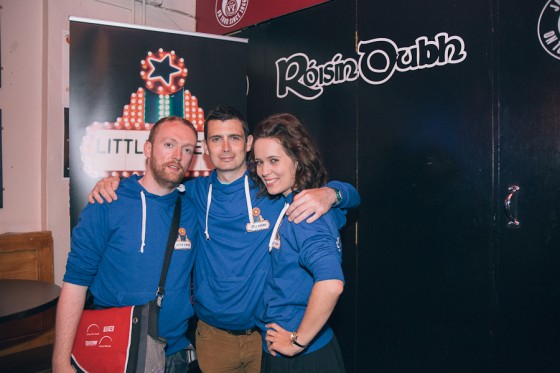 Over the 4 years it has screened over 400 films from over 170 film-makers and has provided an invaluable platform for film-makers and film-lovers to meet, network, showcase their work and simply enjoy films. This year, Little Cinema also held it's very first short film festival at Nun's Island Theatre.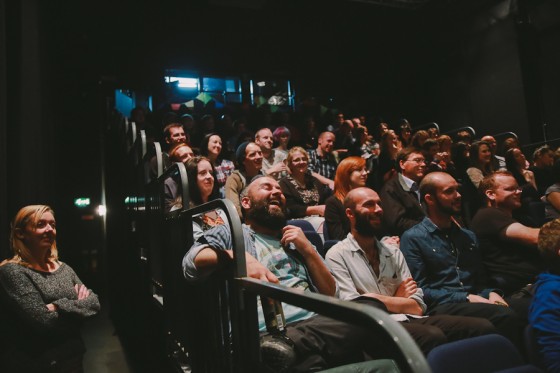 Recently, Little Cinema also got backed by the wonderful actor Chris O'Dowd (IT Crowd, Bridesmaids, Moone Boy to name a few). He provided funds for some top notch equipment and became Little Cinema's patron.
To find out more about The Little Cinema you can listen to this documentary about the Little Cinema broadcast on Galway Bay FM in association with Gréasán Na Meán, produced by Sarah Garvey. The documentary starts from 1:29:51 in and lasts for about half hour. It features sound bites from the festival as well as interviews with Little Cinema regulars and attendees and it captures the essence of the community so well!