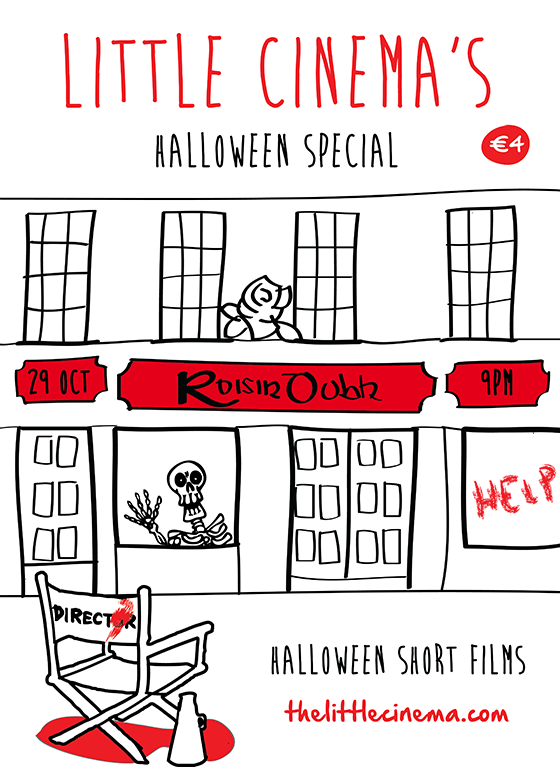 Very excited about our upcoming Little Cinema Halloween Special 2014! We will have a night of all Halloween films made for the night!
It will be a fancy dress night, although it's not obligatory! Purely for the fun and for the laugh!
To get your ticket in advance, you can get them here for €4 (including booking fee). Tickets will be available on the door, but we strongly advice people to buy a ticket ahead of the night so that they'll definitely get in, especially if they getting dressed up 🙂
We're delighted to also say that there is a Silent Disco on later that night which there will be free entry into to for those who were at the Little Cinema!
Wednesday 29th at 9pm at the Roisin Dubh. See you all there, should be a great night!