Little Cinema's most famous fan, Chris O'Dowd, is coming down for a special screening! The event will take place on 18th October in Nun's Island Theatre at 8pm. We will be showing the best of our very first festival that took place last month – some of the sketches and the films from the premieres night. The screening will be followed by a Q&A with Chris and lots of laughs!
We put the tickets on sale on Sunday night and they sold out within less than a day!
We can't wait to meet the man himself either and show him the wonderful work that the film-makers of Little Cinema have been doing! The line-up is truly fantastic: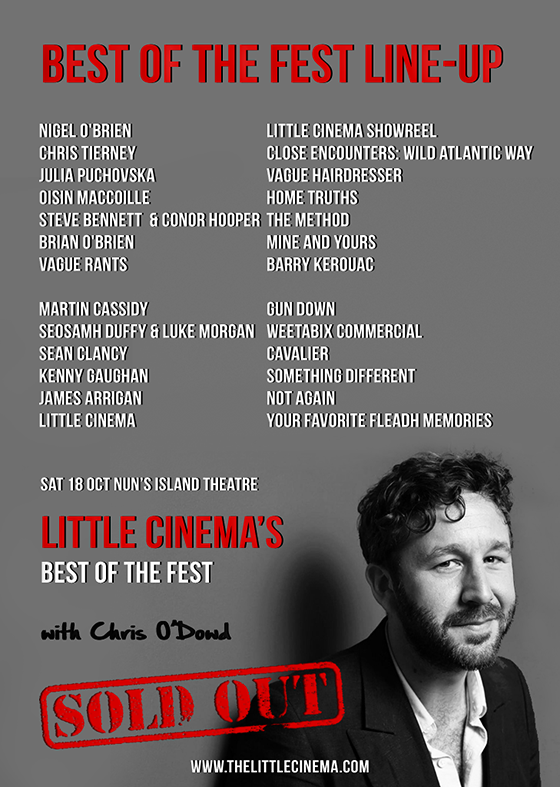 Just a heads up, the venue is at it's absolute maximum capacity and sadly, there will be NO EXTRA TICKETS ON THE DOOR.
If you were lucky enough to have got tickets to the screening this weekend, and want to ask a question in the Q&A, check out Jarlath Regan's An Irishman Abroad podcast recorded with Chris last year for some inspiration!
Check it out on iTunes here and SoundCloud here.
We will be announcing the line-up this evening, stay tuned.