Are you ready for tonight's Little Cinema Christmas Special at Roisin Dubh?
There is a 110 guests confirmed on facebook only, so make sure you buy your ticket in advance and get in early to avoid disappointment!
Doors are 8pm this time and entry is €4. Make sure you wear your Christmas jumpers too!
Below is the line up of our fantastic festive short films!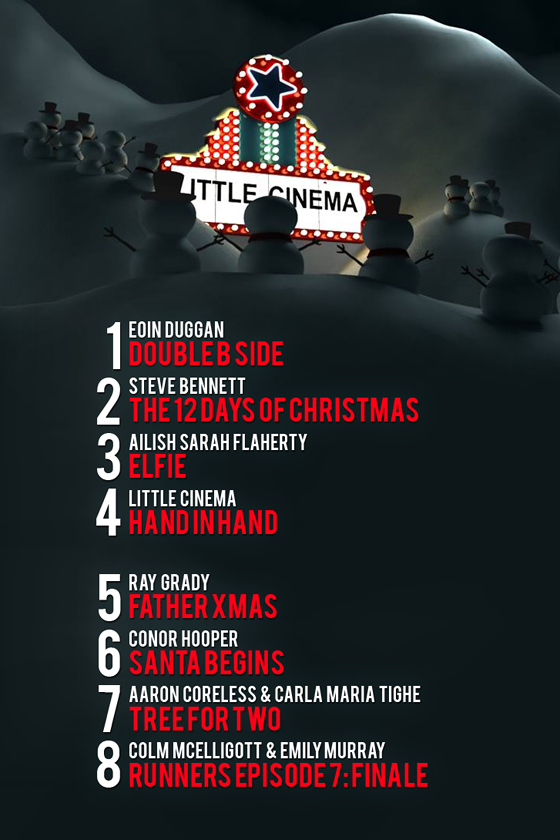 The cute snowmen graphic is courtesy of the super talented Chris Tierney of chrisdidthis.com
He's kindly given us a full res wallpaper also, to liven up your desktops! Click on the image to download full resolution: