We are holding, not one but two Christmassy Screenings! First one on the 17th on December and the second on the 20th December! Check out the details below.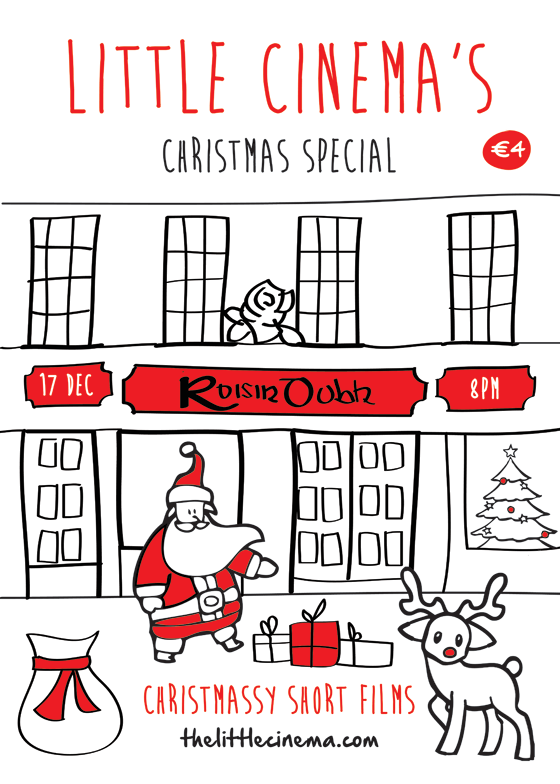 Yes, a night of Christmas shorts to warm you up and get you into the festive spirit!
Wear your Christmas Jumpers!!! 🙂
More details to follow…
Wednesday 17th December at 9pm at Roisin Dubh. Entry €4, tickets available here.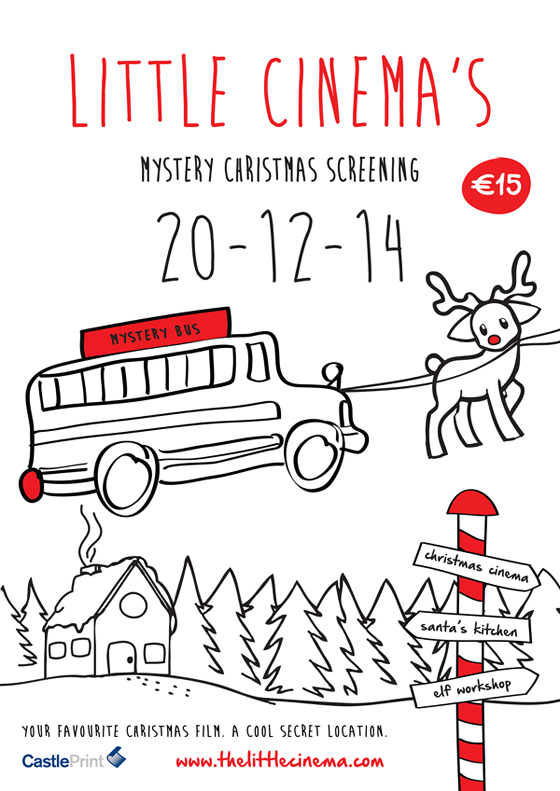 We're going to holding a very special screening on Saturday the 20th December at a secret location of a fabulous Christmas movie!
The location will remain secret until we arrive there after a bus trip with Paul Nash Travel. All we can say is that the location is a stunning place which will get everyone into the Christmas mood! And the film will leave us all happy and merry!
We did this in September as part of our Festival and we had a great night screening Groundhog Day at All Saints Church in Clonbur. Few pics of it here.
Spaces are extremely limited and are on sale now, so if you're interested in going, book early!
We will be getting the bus from outside the cathedral, from the bus car park to the left of the Salmon Weir Bridge and the bus will be leaving at 6.30pm sharp!
Tickets €15, buy yours here.