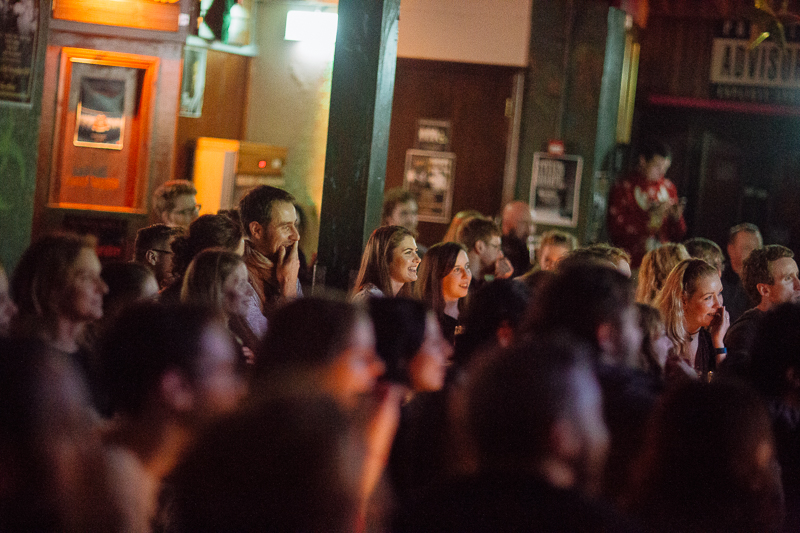 This year marked our 7th annual Christmas Special and it was a magic number indeed. It was a cosy Tuesday night on 19th December and we screened seven wonderful films. There were a few reunions with some special Little Cinema folk, festive films, touching stories and pieces made specifically for the night, which is always a joy.
Here is a little recap for those of you that missed it:
1. Andy Reynolds – "Everybody's Happy Cos It's Christmas" by Gráinne Ní Mháille
A mega festive music video that got everybody smiling!

2.Damien Burke – Christmas 2017
A beautiful observational doc about how amazing Galway looks this time of year!
https://www.facebook.com/DamienBurkephotography/posts/913386165488110
3.Wesley Houdyshell – Sweetheart
This was the second film of Wesley's that we've shown at Little Cinema and this time he was able to attend all the way from California. Very neat black and white film with a Grinch-style motif and a cool twist!
4.Caitlin Jansen – Under The Same Stars
A very honest, sweet doc about the years and miles that separate us from our loved ones at Christmas.

5.Christian Craughwell – Ornamental
Halloween meets Christmas in this spine-chilling short.
6.Emily Murray and Jamie Hooper – A Christmas Karen
The guys have really knocked it out of the park with this one. A modern Irish take on a Christmas Carol.

7.Kenny Gaughan – The Ritual
A very exciting collaboration between Little Cinema peeps. A heart-warming piece about experiencing Galway on your own and random acts of kindness.

That's all for this one, folks! We'll see you on January 31st for the very first Little Cinema of 2018! Have a wonderful New Year's Eve and all the best to You and Yours!
With Love,
Julia, Kenny & Liam