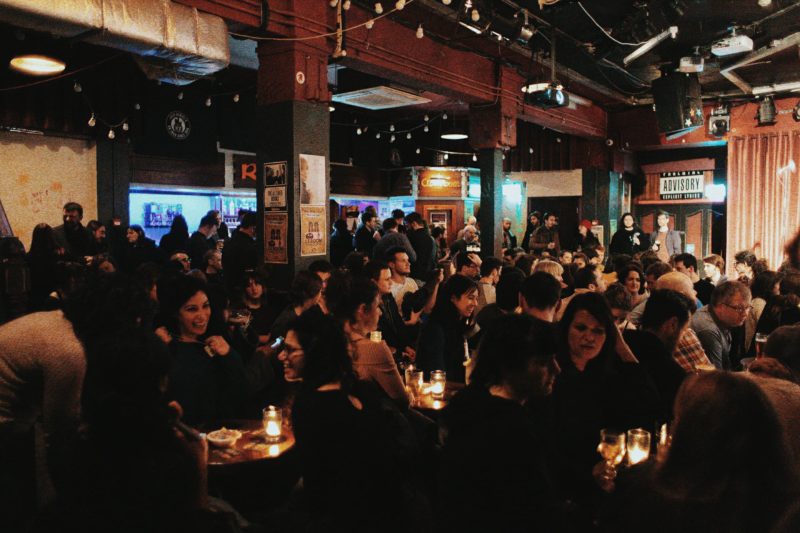 Hey all! What a great start to our year at Little Cinema, with a sold out screening of amazing short films last Wednesday at the Roisin Dubh! Thanks so much to everyone who came along on the night to support independent short filmmakers. It was great to see so many new faces, hope to see you all again next time! If you missed the screening, or would like another chance to watch any of the films, here are those currently available online;
Topographia Hibernica, submitted by Liza Bolton

Ireland, 1185, Giraldus, a Welsh Bishop, arrives in Ireland on the first day of lent, accompanied by his young novice, Bartholanus and they meet the natives.

 Aqua Profunda, submitted by Patrick Fallon

Aqua Profunda follows Mark an enthusiast of all things aquatic and his difficulties with family, love and finding direction in life.

This film is not yet available online.

 A City of Nature, submitted by Felicity Silverthorne

An insight into conservation and environmental efforts in and around Galway. The thoughts of three major contributors are used as a basis; Brendan 'Speedie' Smith, Ruth Hanniffy and Pauline O'Reilly.

Pulling Threads by O/N, submitted by Cian Wilkins

A Fox and a Stag search for each other across TIME AND SPACE.

The Amiga Bond, submitted by Kenny Gaughan

A short documentary featuring Trevor Dickinson explaining the bond which unites Amiga users the world over.

 What Brings You Joy, submitted by Mairead Dewar

Asking the people of Galway one simple question. What brings you joy?

 The Life of a Modern Samurai, submitted by Barra Convery & Daniel Mulcahy

A short documentary film on the history and modern ways of the old martial art, Kendo.

 Human Asbestos, submitted by JOIN

A journey through song and laughter with two bald friends.

Zurich, submitted by Luke Morgan

This film is not yet available online.
That wraps up out first show of 2018, and the bar is set high! Any budding filmmakers out there, get out there and get creating, and we'll screen your film to a full house! We'll be back again at the end of February, so keep an eye on our social channels to find out more.
That's all for now!
Thanks,
Kenny, Julia & Liam