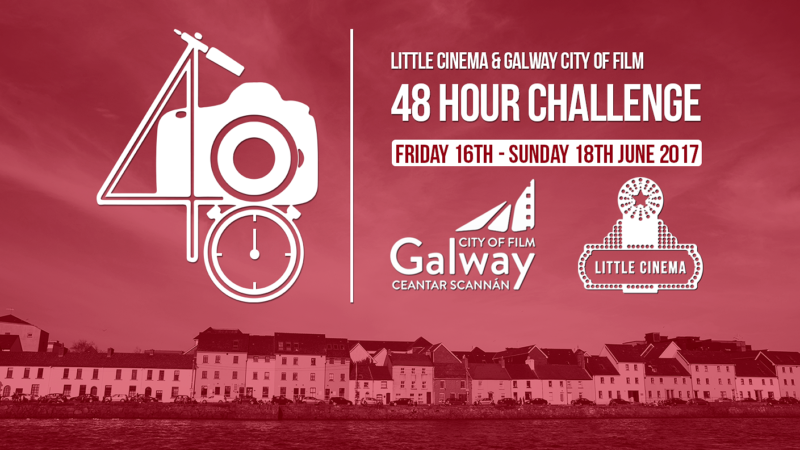 Hello Everyone,
We have huge news! We are delighted to be collaborating with Galway Film Centre and Galway City of Film to hold a 48 Hour Film-making Challenge this June 15th to 18th!
It is something that we have wanted to do for a few years and thanks to the great support of the Galway Film Centre we are now able to make it happen!
Film-makers will have to write, shoot and edit their films in just 48 hours, which is a real test of their wits, ingenuity and teamwork! It's €80 per team to enter and there will be 10 teams taking part with 4-8 official team members each.
The 48 Hour challenge will launch on Thursday 15th June in the Cornstore at the Galway 2020 European Capital of Culture offices, where film-making teams will meet and register for the weekend. Film-making for all registered teams will commence on Friday 16th June at 11am and finish at 11am  on Sunday 18th.
A special FREE screening will be held at Town Hall Theatre for all completed films on the evening of Sunday 18th June where a panel of film judges will choose a winning film and award a cash prize of €500! The free tickets to the screening will be available to book through our website closer to the date.
You can download our application form and view the rules & guidelines here: Word Document / PDF.
Applications are open from 10am Tuesday 2nd May and places are limited. The closing date for all applications is 5pm Wednesday 31st May 2017.  E-mail littlecinema48@galwaycityoffilm.com to enter and get more information.
To join the conversation online use @galwaycityfilm @lilcinemagalway #48hrsGalway