Well, we had an  amazing night on Wednesday 27th March for our latest Little Cinema screening!  There was a great mix of comedy, drama and music and was one of the most enjoyable nights we've had!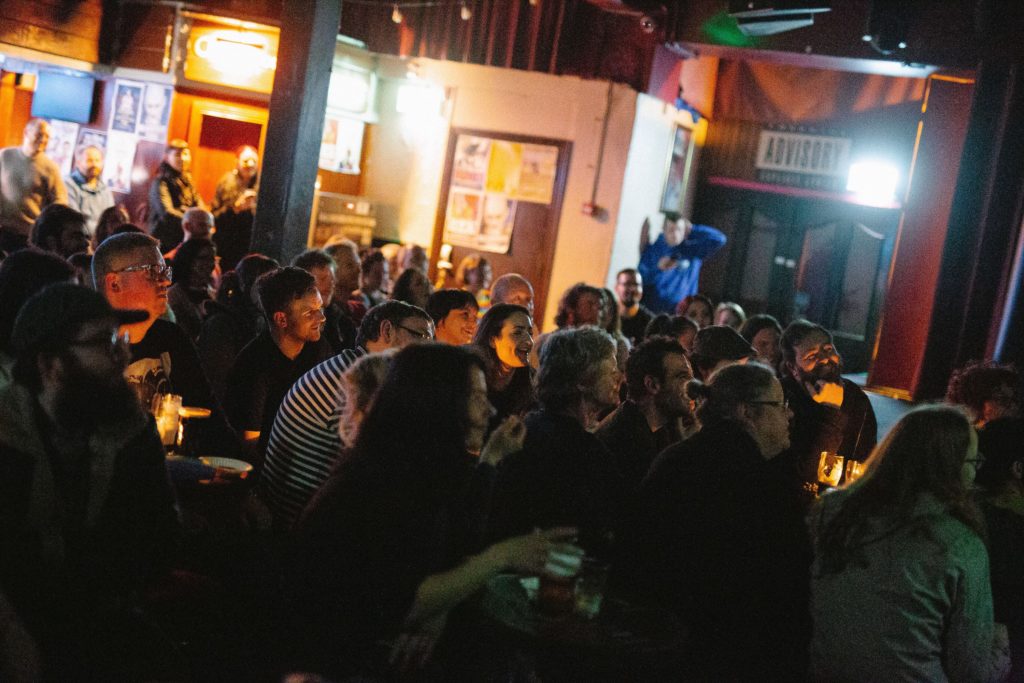 Below are the links to the available films, so now is your chance to check them out if you missed the evening!
1 Kenny Gaughan – You Can't Be Sheerios
First up was a comedy sketch by Little Cinema's Kenny. It was made for last years Galway Theatre Festival, which
involved filmmakers making a film in one take, to replicate the restriction of theatre. The sketch is about the time when Salthill was in lock down ahead of the Ed Sheeran gig in Pearse Stadium!
There is another One Take Challenge taking place this year with the Galway Theatre Festival on 8th May 2019, so if you're interested in making something for it, get in touch with us 🙂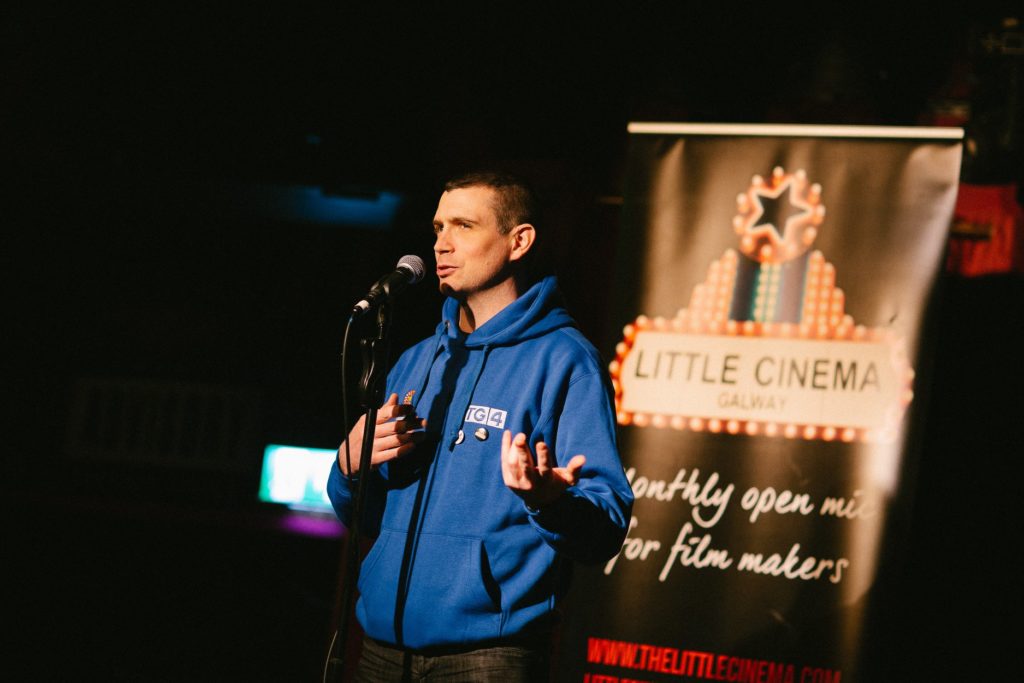 2 Brendan Tiernan – Stations
Brendan is a writer and musician based in South Sligo and 'Stations' is a beautiful song which  comes from his almost
finished album: "Ox Mountain Blues" – influenced by the landscape where he lives.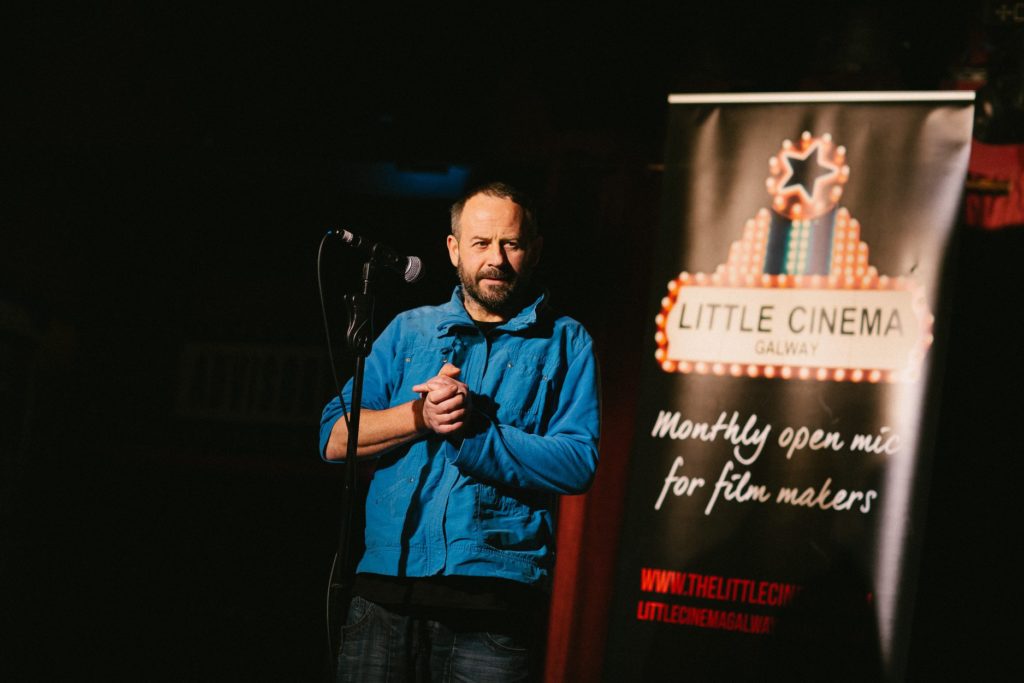 3.  John McLean – A Dance with Dutch
A Dance with Dutch is a satirical message about over indulging in alcohol!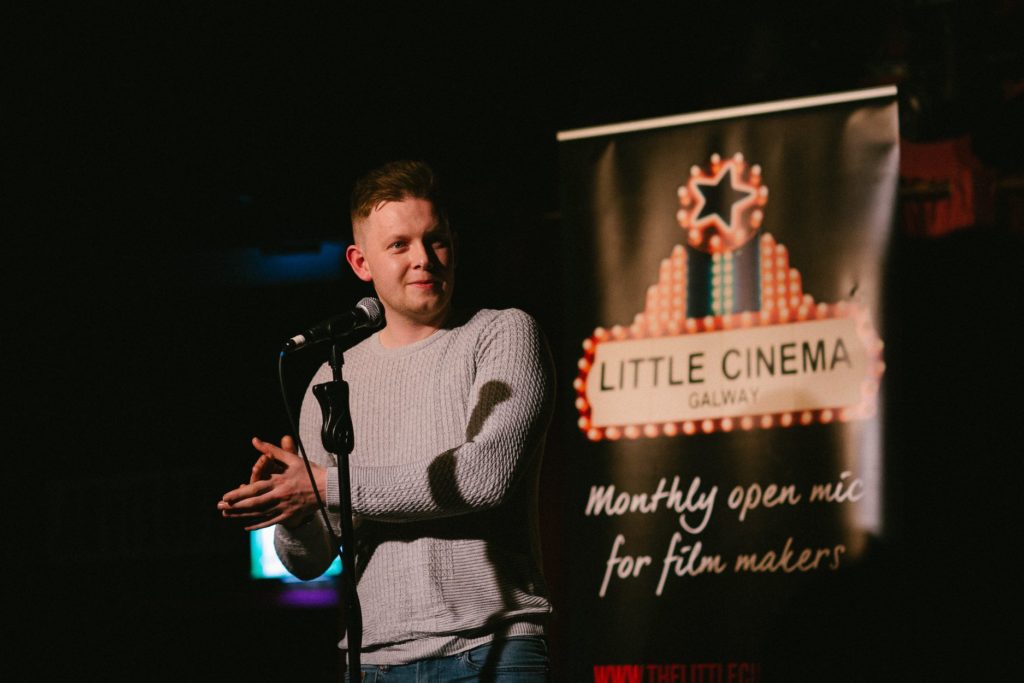 4.  Brian Waldron & Cleo McKeon Burke – Late July
'Late July' is the music video for Galway artist Crazed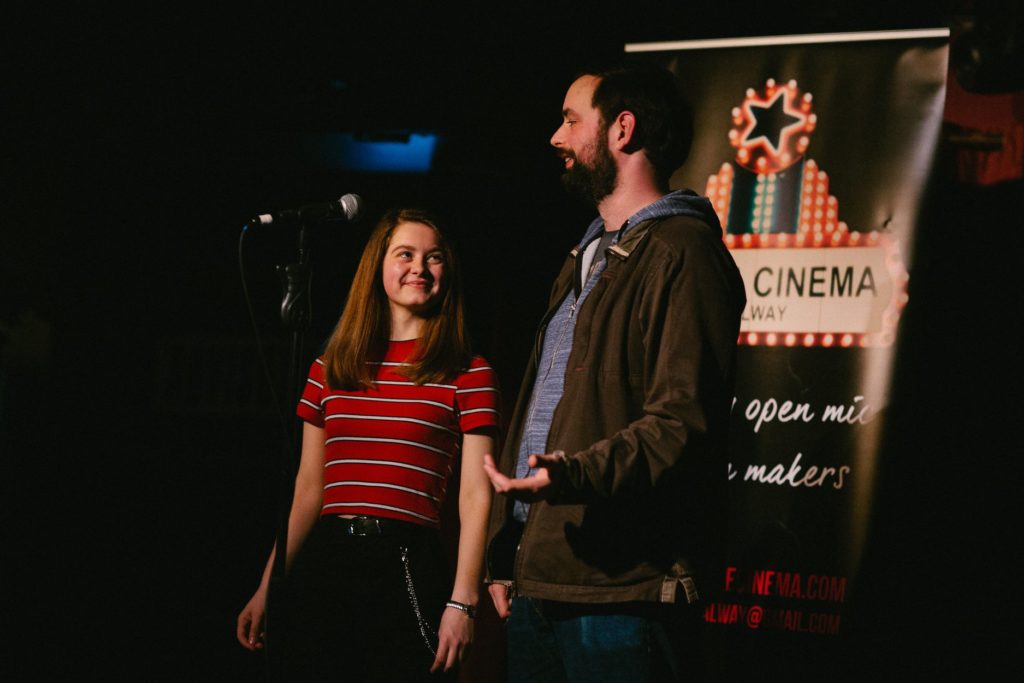 5.  Conor Quinlan & Ronnie Quinlan – Connection Interrupted
Connection Interrupted is the winning film from the 2018 Little Cinema & Galway City of Film 48 Hour Challenge! It was shot and filmed over one weekend before screening at a packed Town Hall Theatre! There will be another 48 Hour Challenge this year, if you're interested in taking part and possibly wining €500, get in touch with us!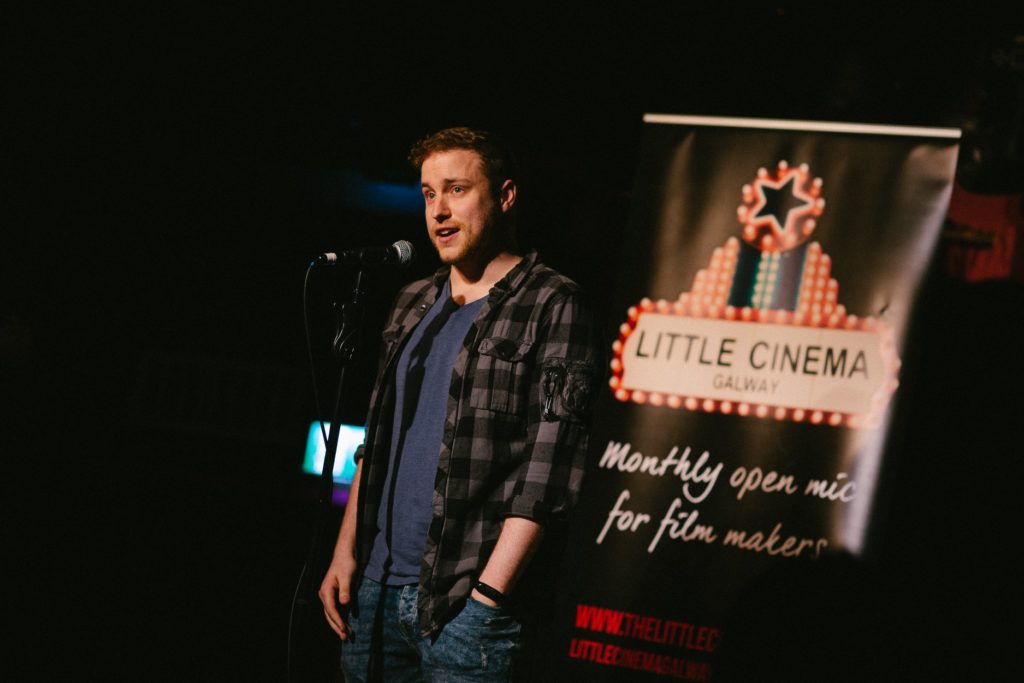 6.  Echo Harte – Scars Of Rag Week
Scars of Rag week is the music video by Galway artist Echo Harte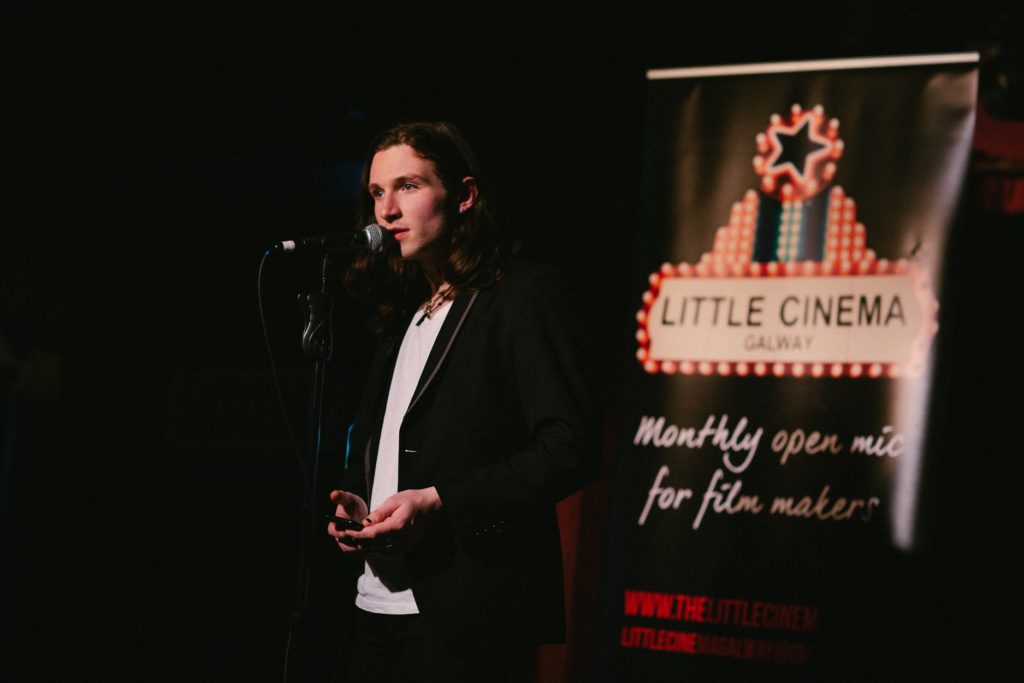 7.  Manolo Marcenó & Lakshika Serasinhe – Mind Your Back
Mind Your Back was another film made in One Take for the 2018 One Take Challenge as part of the Galway Theatre Festival, made by Manolo Marcenó and Lakshika Serasinhe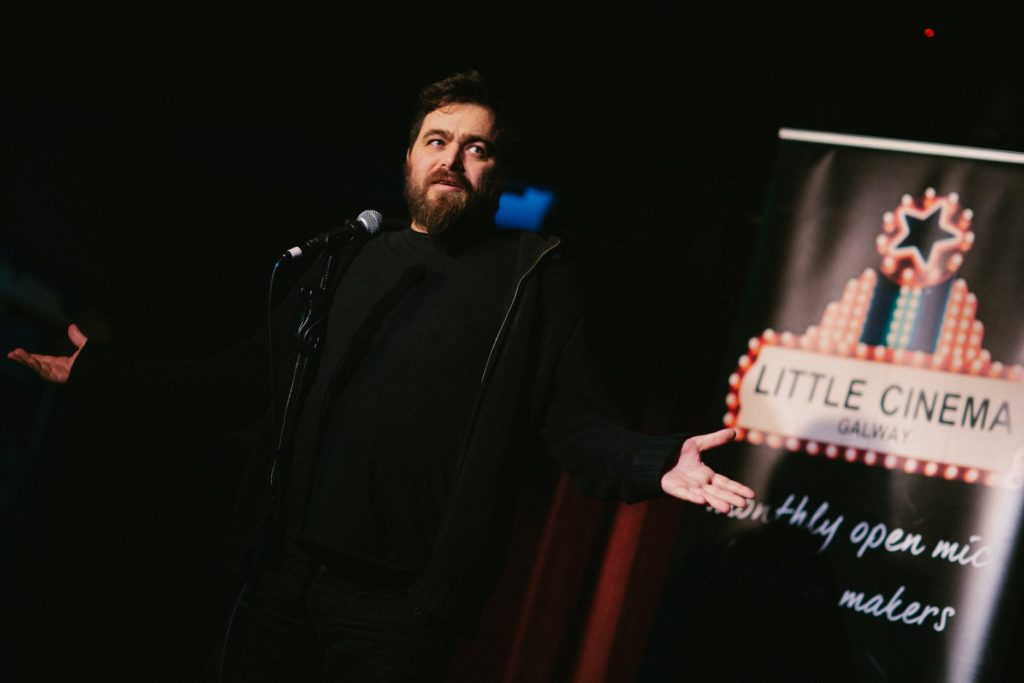 8. Andrew Thomas – Cultúr
Next was a trailer for 'cultúr' – a short experiential documentary that captures youth culture in Galway City
through the conversations of the young people that inhabit it.
The full length documentary can be seen at the Dig Where You Stand screening at an Taibhdhearc this Saturday 6th April, and tickets which are FREE can be booked here!
9. Sarah Ingersoll – Somebody Somewhere Who Looks After Critters
Somebody Who Looks After Critics was introduced by Alan Cantrell, and is a beautiful documentary about a man who takes care of critters as he calls them on his own little patch of land in Ireland.
It's not currently available online at the moment.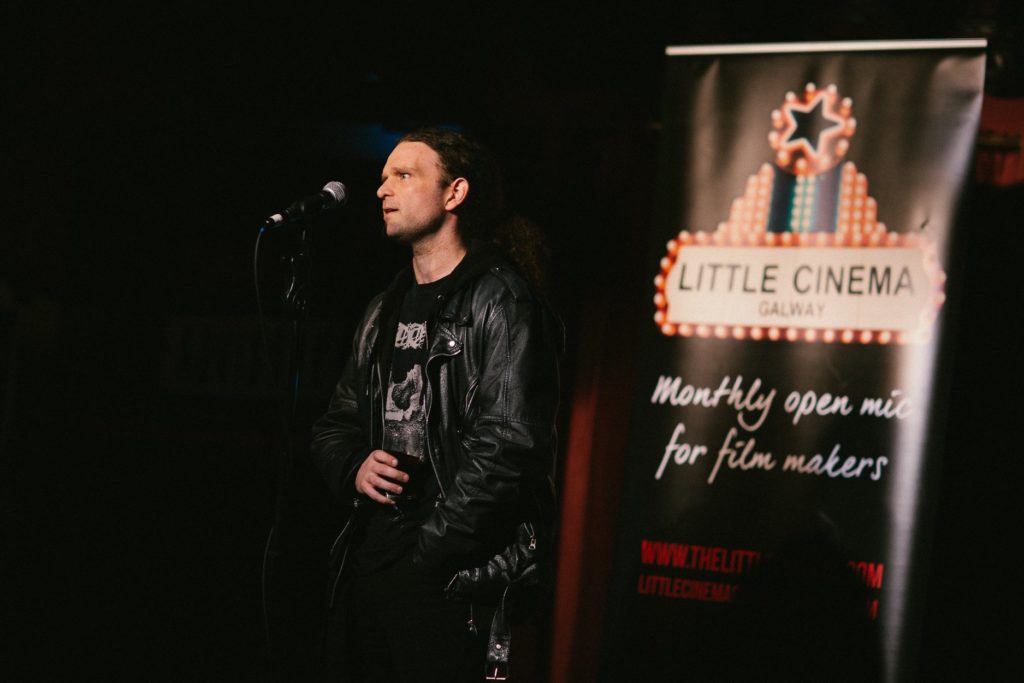 10. Luke Morgan & Christine Valters Paintner –  Connemara Illuminated
We finished the night with Connemara Illuminated, a video made by Luke Morgan to accompany the poem written by Christine Valters Paintner.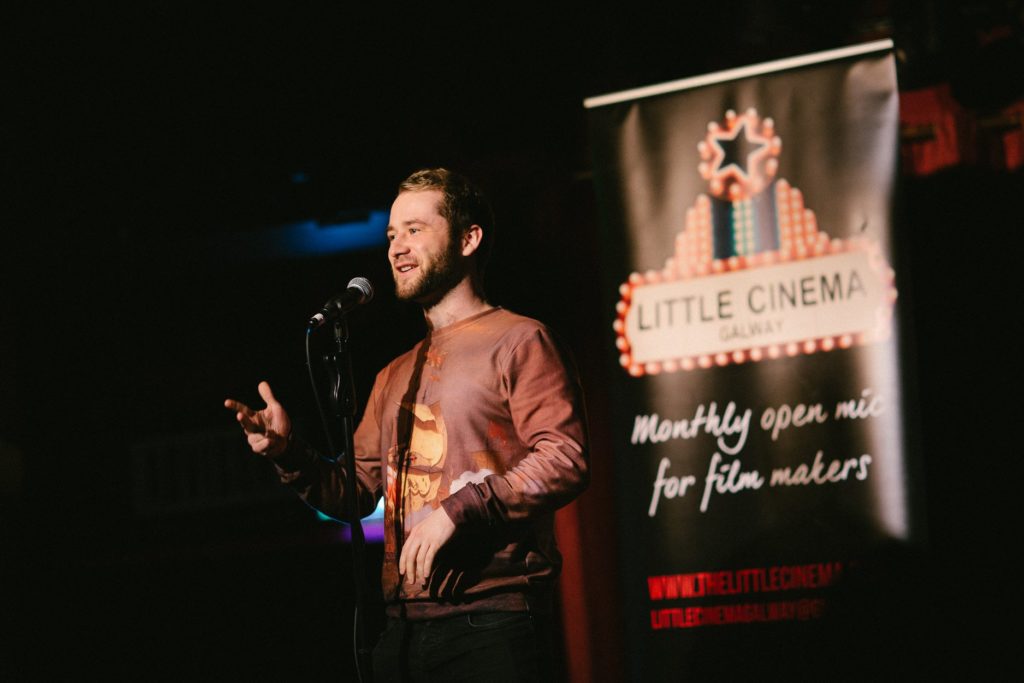 Thank you to all the filmmakers and the fantastic audience who came along to the night. We can't stress enough how important it is to have audiences there to provide the inspiration for the filmmakers or Galway and beyond to keep making their art and to continue to push themselves outside of their comfort zone!
Our next screening is the One Take Challenge on 8th May in the Roisin Dubh and then we'll have a regular Little Cinema on Wed 29th May, followed by the Little Cinema & Galway City of Film 48 Hour Challenge on 9th June 2019 at the Town Hall Theatre!
If you'd like to get in touch, you can email us at littlecinemagalway@gmail.com
Thank you