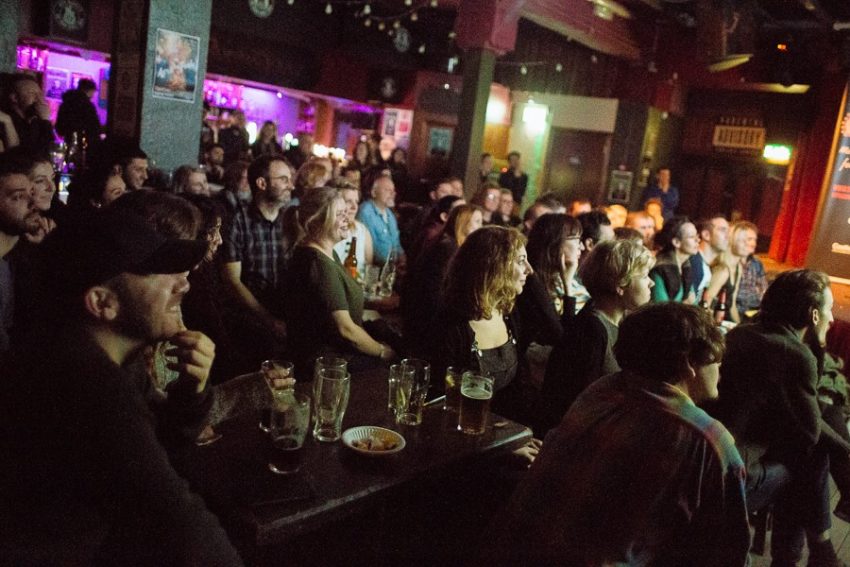 Hello all and welcome to another Little Cinema recap, where we will be looking back at another night of terrific short films! Last week held another great line-up, with a very diverse catalog of films on show. As ever, we will be providing link to the films where possible, so if there's anything you really like, please share it and help the film maker get the recognition they deserve. On with the show, and here are the films from Little Cinema March 2017.
Board Name Location Duration, submitted by Patrick Fox.
This film is not yet available online.
Ain't No Rest For The Wicked, submitted by Bernie Ni Mhainnin


VW Samba, submitted by Damien Burke


Substance, submitted by Luke Morgan


Lá le Pádraig i dTalamh an Éisc, submitted by Sinead Ni Mheallaigh


What's Your Favourite Irish Film, submitted by Matt Kavanagh


Just Breathe, submitted by Conal Kearney
This film is not yet available online.
Our First Mortgage, submitted by Kenny Gaughan


Until April Adventure, submitted by Lakshika Serasinhe & Alan Walsh 


So ended another wonderful night at Little Cinema. Huge thanks to all who presented their film for screening, and to our wonderful audience for showing up to support. Up next for Little Cinema is a very special night, our annual collaboration with the Galway Theatre Festival, where we ask filmmakers to make a short film which must be filmed in one single take, with no option to start again! Rehearsal is key, and if you're feeling up to the challenge, give us a shout to hold a space. The screening will be held on April 26th in Roisin Dubh.
Thanks again,
Kenny, Julia and Liam.