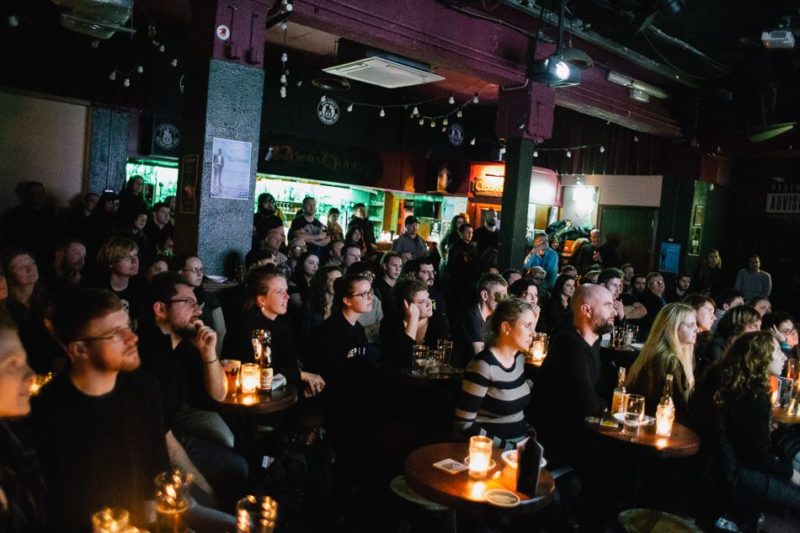 Hello again! Here we are, another month almost behind us and another fantastic screening to look back on fondly! While Storm Doris raged outside, it was nice and toasty at Little Cinema, so thank you all for braving the nasty weather and joining us. A special thank you must go to all those who submitted such wonderful films for the screening, keep doing what you do and we'll keep putting it on the big screen! Here's a reminder of what was screened last week.
The Silver Surfer, submitted by Damien Burke


Burj Khalifa – How To Build Higher, submitted by Brian McManus


God's Work, submitted by Maurice WalshThis film is not yet online.

That Guy In The Sky, submitted by Sarah IngersollThis film is not yet online.

I'm Not Crazy, submitted by Shane O'Ceallaigh
This film is not yet online.
Bottom of the Bottle, submitted by Martin King and Gavin Holian
This film is not yet online.
 Introducing Ludivine Nunhold, submitted by Andy Reynolds
Click here to watch.
Aftermath, submitted by Nigel O'Brien
This Film is not yet online, but here is a look behind the scenes!

Thats all for another month. We'll be back in March with a all-Irish-language screening for Seachtain Na Gaeilge as well as our regular screening, so if you have anything you'd like to screen for either one, let us know as soon as possible!
Thanks for reading,
Kenny, Julia and Liam