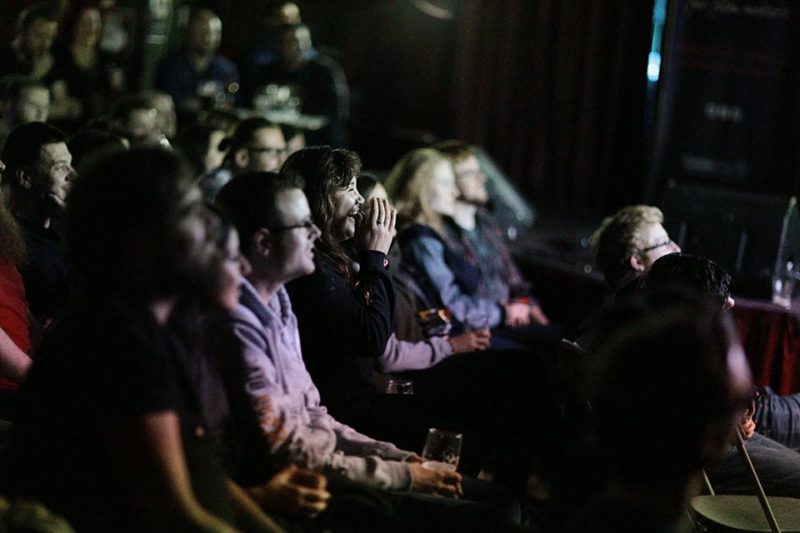 Hello all! We were delighted this year to be asked to be part of the Vodafone Comedy Carnival. We've had some hilarious material screened at Little Cinema over the years, and we were excited to see what new sketches you could come up with for the night. Thanks to everyone for making such a huge effort, the  night was a huge success! Congratulations  to John Burke and Eoin Duggan of Join, whose sketch 'Frank' was chosen as the funniest by our guest judges Fred Cooke and Kevin Healy! If you missed out, or want a second viewing, here's a list of the films screened.
The Story of Ikerus, submitted by Diarmaid Hanly
Final Round Of A Quiz, submitted by Michael Byrne
Off The Smokes, submitted by Craig Moran
The Polish/Irish Accent – Then vs Now, submitted by Bernard Casey
Squeakers, submitted by Spatula
Paul Does Stand-Up, submitted by Paul O'Mahony
The Betrayal, submitted by Comedy Shenanigans
The Method, submitted by Steve Bennett
Aliens, submitted by David-Patrick Emery
Sharing a Feeling with Marty Whelan, submitted by Shane O'Keefe
Frank, submitted by Join
Don't Give Me That Eye, submitted by John Spillane
This film is not yet available online.
Judas And His Passion For The Christ, submitted by Malachy McKeever
Congrats to John and Eoghan once again, who took the prize for their hilarious sketch Frank. No doubt it was a tough decision, so thanks to our judges Fred Cooke and Kevin Healy! Hope you all enjoyed the rest of the Carnival! We're back again very soon with our Halloween screening this Tuesday, the 31st. Fancy dress is encouraged at the screening, and we'll have a prize for our favourite costume!
Thanks, and see you soon,
Kenny, Julia and Liam