Applications are now OPEN for this year's Little Cinema Galway and Galway City of Film 48 Hour Challenge, taking place on 7th-10th June!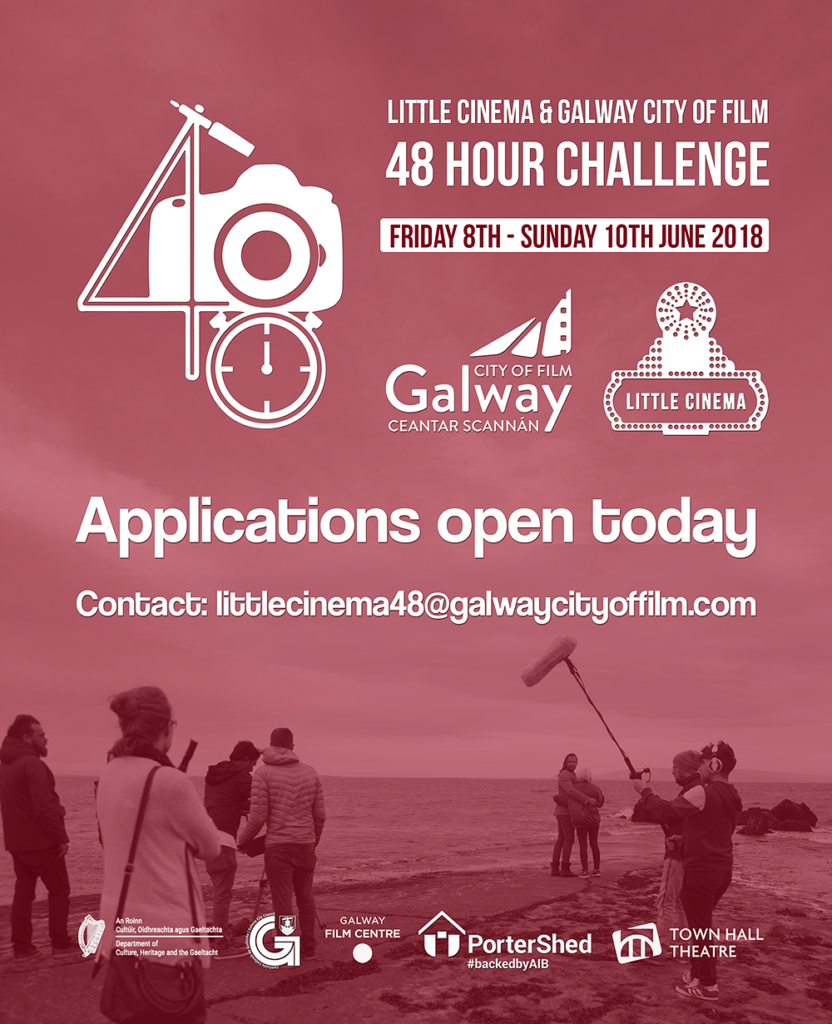 Entry for a team is €80 and like last year they will be making a film in just 48 hours in Galway! This year to add an extra layer of difficulty, teams will each provide us with a prop and they will be randomly distributed among the teams at the launch and then include the prop in their films! Teams will also have to include a specific line in their film which we'll provide!
The launch will take place on Thursday evening at the beautiful PorterShed which will also serve as the Challenge headquarters for the weekend. On Friday comes the juicy part – the intense 48 hours of shooting and editing! The resulting films will then screen at the Town Hall Theatre Galway on Sunday 10th June.
There's space for 10 teams and a prize of €500 for the winners!
If you're interested in taking part, contact us at littlecinema48@galwaycityoffilm.com You can download the application form with all the rest of the rules & information here. Applications will close on the 10th May.
You can follow us on facebook, twitter and instagram and keep an eye out on the following hashtags: #48HrsGalway #GalwayCityofFilm #LittleCinemaGalway
Proudly supported by The Department of Culture, Heritage and the Gaeltacht.