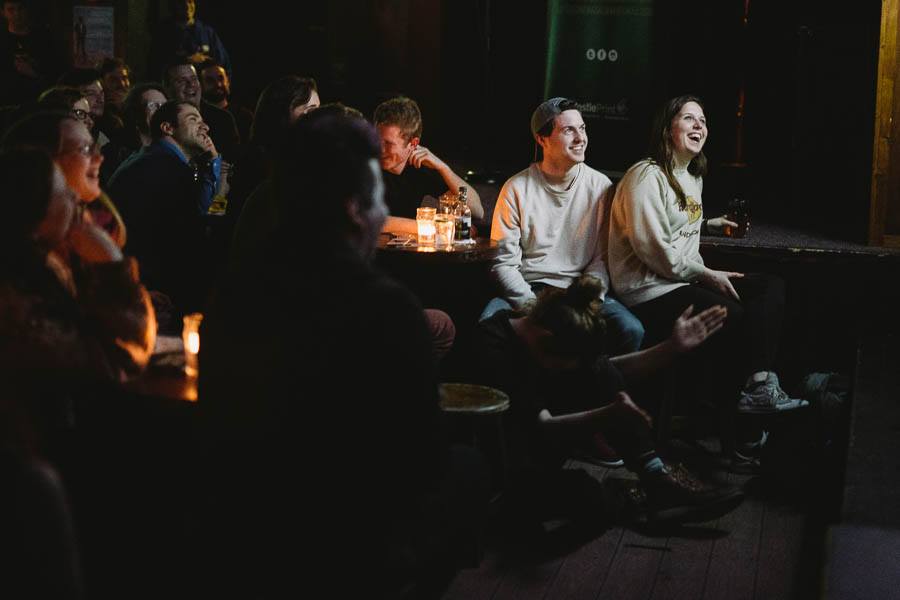 Hello all and welcome to another Little Cinema recap! Hope everyone had a great January! We had another great line up of short films this month, it was lovely to see you all there. The screening was book-ended by two fantastic music videos from local musicians, a perfect example of the wonderful creative people this city and country have to offer. There were lots of other films to enjoy as well, which we have listed below and where possible,provided a link to rewatch and share them with friends.
You Can't Be Sane, by Fia Rua – Submitted by Eoghan Burke


Dusty's Trail On Inis Oirr, Submitted by Tony Walsh


A River, by Lou McMahon – Submitted by Lou McMahon


Gone Galway Girl, Submitted by Luke Morgan and Seosamh Duffty


Nancy Go Home, Submitted by Meaghan McKeon Joyce

This film is not yet available online.

Come Die With Me, Submitted by Kieran O'Brien

This film is not yet available online.

D-Day Misunderstood,Submitted by Michael Boyle


Broken Home, Submitted by Cian Wilkins


Wide Awake, by Partland – Submitted by Thomas McPartland

That's it for another month! Thanks to all who submitted films, we wouldn't have Little Cinema without ye, and to those who come along each month to support. 2017 has begun on a high, and we are very excited for what is in store! Keep an eye on our social media for more updates and news, and we'll see you all on February 22nd for even more fun!
Thanks,
Liam, Julia and Kenny