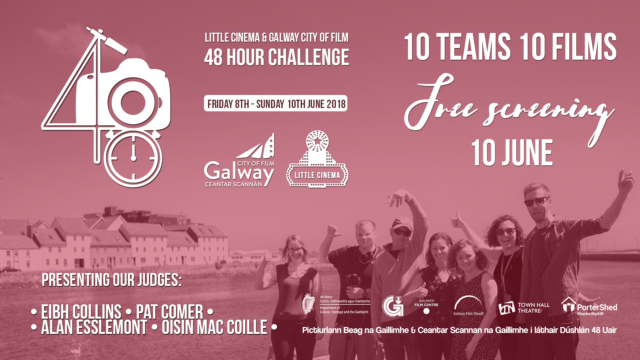 Ohhh, the tension is building!
Our second 48 Hour Film Challenge in association with Galway City of Film is drawing near! We have 10 teams at the ready, all of which are going to be making a 5 minute film over the course of two days. This year they'll have the added difficulty of a random prop and a line that they have to incorporate into their story somehow! Fun times!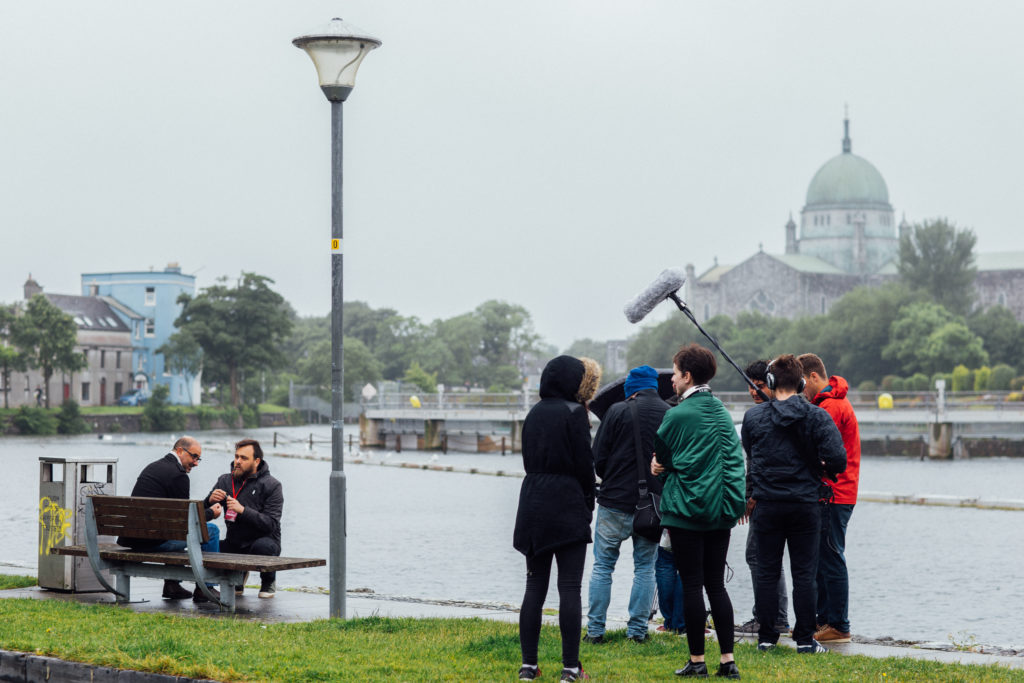 The Challenge is officially launching this evening in the beautiful space of Galway's Portershed at 7PM! It will also be our headquarters for the three days, so you can find us there if you need to, there's even space for teams to edit or recharge if needed. The teams will then sign on and start shooting at 11am tomorrow and deliver their films at 11am on Sunday.
At the end of it all there will be grand screening in Town Hall Theatre on Sunday at 6.30PM, followed by an Awards Ceremony. The winning film will win €500 and a slot in Galway Film Fleadh's Way Out West Section. We also have awards for best actor/actress, cinematography and editing. All selected by our expert judges Eibh Collins, Alan Esslemont, Pat Comer and Oisin Mac Coille.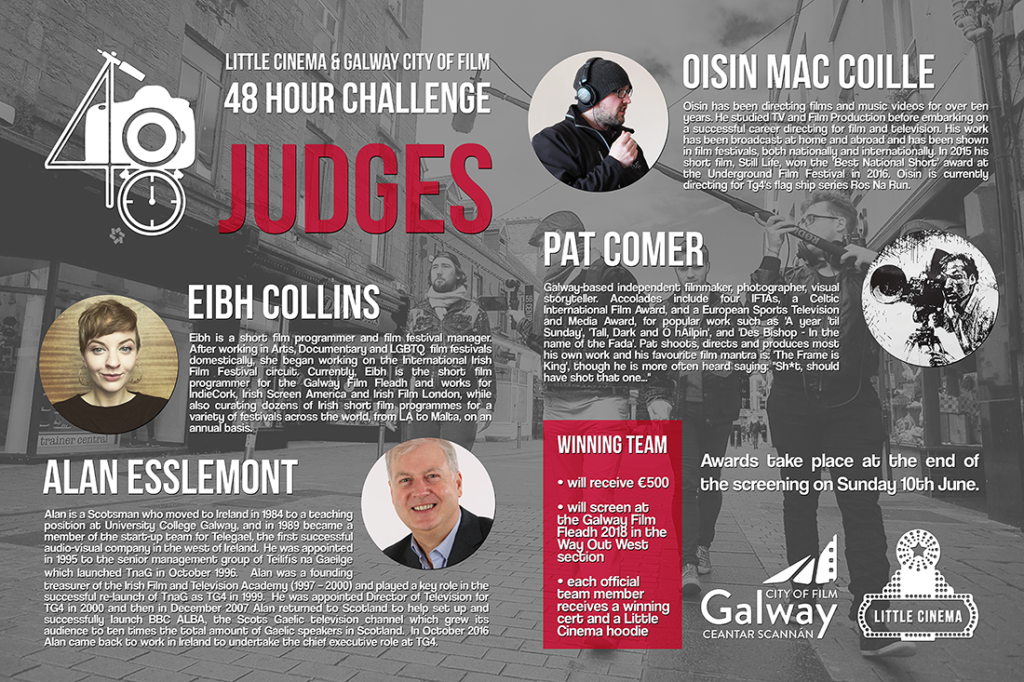 The entry is FREE, just make sure to book your ticket here.
On Sunday, we'll also be recording our podcast and chatting to team representatives to tell us their stories from shooting! Keep an eye out on our Facebook, Twitter and Instagram for live updates. Our hashtags are #48hrsGalway #GalwayCityofFilm #littlecinemagalway and #galwayfilmcentre Oh… and the unofficial one: #excited!
To get into the mood and see what the excitement is all about, have a look at our behind the scenes video from last year, made by Raymond Grady Media!
The Little Cinema and Galway City of Film 48 Hour Challenge kindly acknowledges the support of the Department of Culture, Heritage and the Gaeltacht.
Anyone travelling to Galway can contact us at littlecinema48@galwaycityoffilm.com to avail of our GoBus discount!