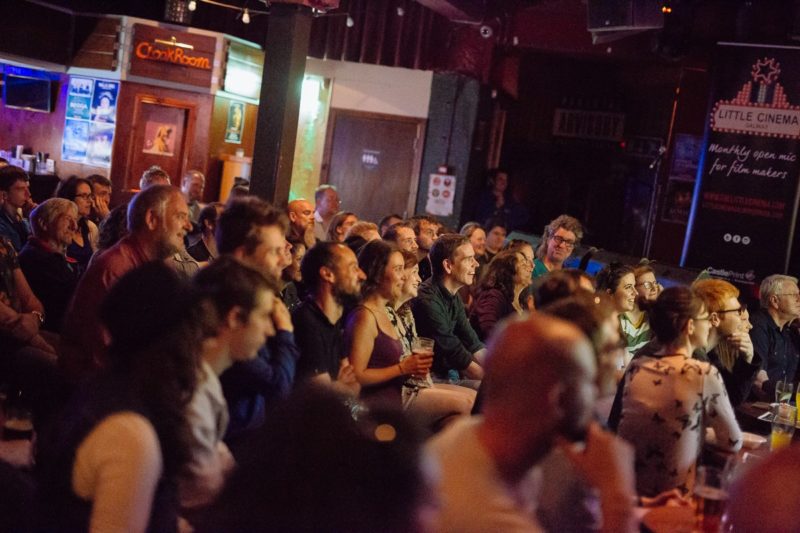 Festival season is in full swing in Galway once again, and the Film Fleadh is our favourite part of it. Once again, we were asked to put together a screening which represented the very best of what Little Cinema has to offer over the last year, and the results were incredibly strong. As always, we're incredibly proud of all the filmmakers who have contributed to Little Cinema and made it one of Ireland's best events to celebrate film. Huge thanks also go to everyone at Galway Film Fleadh, and congratulations on another amazing festival this year!
1. This Is Not A Mugging, submitted by Ger Browne
A man meets a leprechaun on a park bench.

2. That Guy In The Sky, submitted by Sarah Ingersoll
An isolated mans finds fulfillment in surrendering himself to his dream.

3. Gone Galway Girl, submitted by Luke Morgan and Seosamh Duffy
A man took a stroll down the old Long Walk of a day-i-a-i-a. What happened next, changed everything.


4. Resonate, submitted by Andrew Galea
As Angie writes a letter reminiscing about when they met and the life they created, she wonders what will become of the memories now that she is dying.

5. An Irish Intervention, submitted by Declan Mungovan
Friends and family hold an intervention after an Irish man stops drinking.

6. Still, submitted by Teresa Lavina
Still is a documentary about still born babies and neonatal deaths in Ireland. Although there are improvements in how parents are treated in the hospitals, still their voice is unheard.
This film is not currently online.
7. Dispatch, submitted by Matthew Blayney
When the Garda's Emergency Response Unit are tasked with crossing the border to apprehend a dangerous fugitive, they quickly reliase the job is not as straightforward as they thought.

Thanks for taking the time to check out this recap. We'll be back again with another screening in August, so if you have a film to submit, be sure to get in touch! Until then, enjoy the rest of your summer!
Thanks,
Kenny, Julia and Liam.