HUGE thank yous to everyone who came along to our Little Cinema Halloween screening on Wednesday at the Roisin Dubh! We had an absolutely packed venue, fantastic films and an amazing audience! We'll post the available links to the films from the night!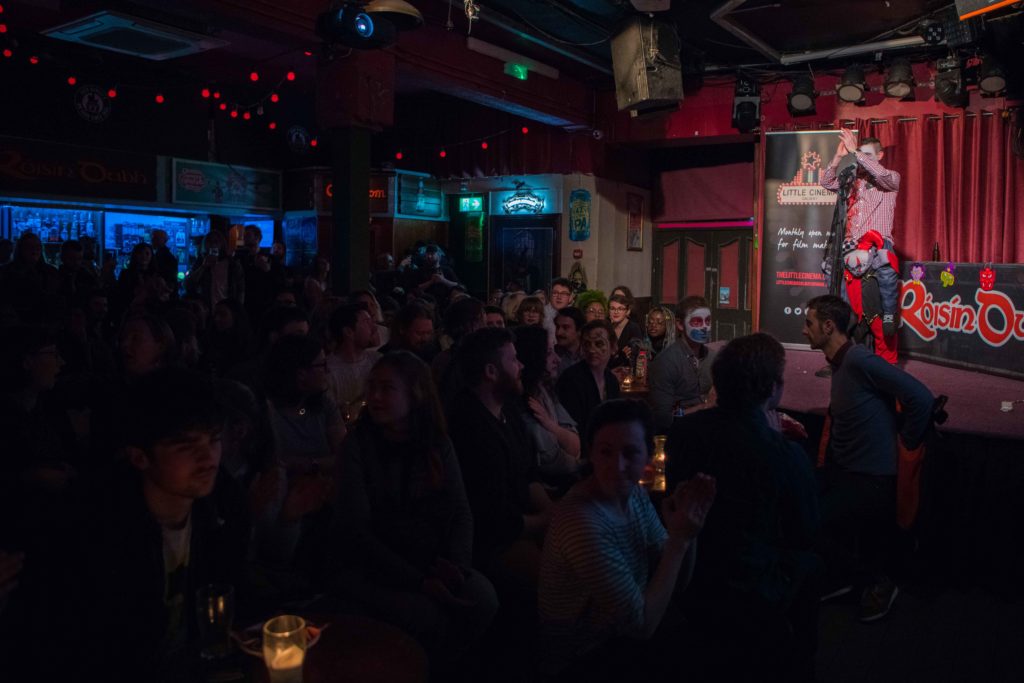 1. Fintan Geraghty and Melinda Szutz – The Dreaming of the Bones
The first to be shown was a short Promo for Dance Players Company's adaptation of W.B Yeats' play "The
Dreaming of the Bones", at O'Donoghue Centre for Drama, Theatre and Performance. Tickets are available at this link.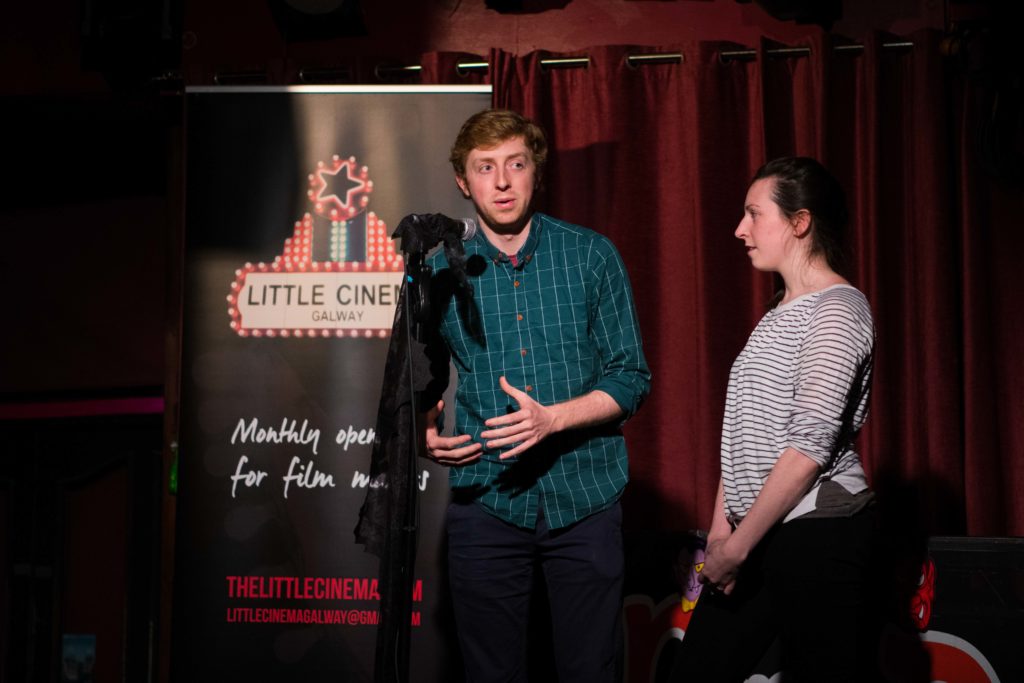 2 Kieran O'Brien – Sharp Words
The second film was Sharp Words, by Kieran O'Brien, a film where a young man's overbearing mother returns from the dead to haunt his diary!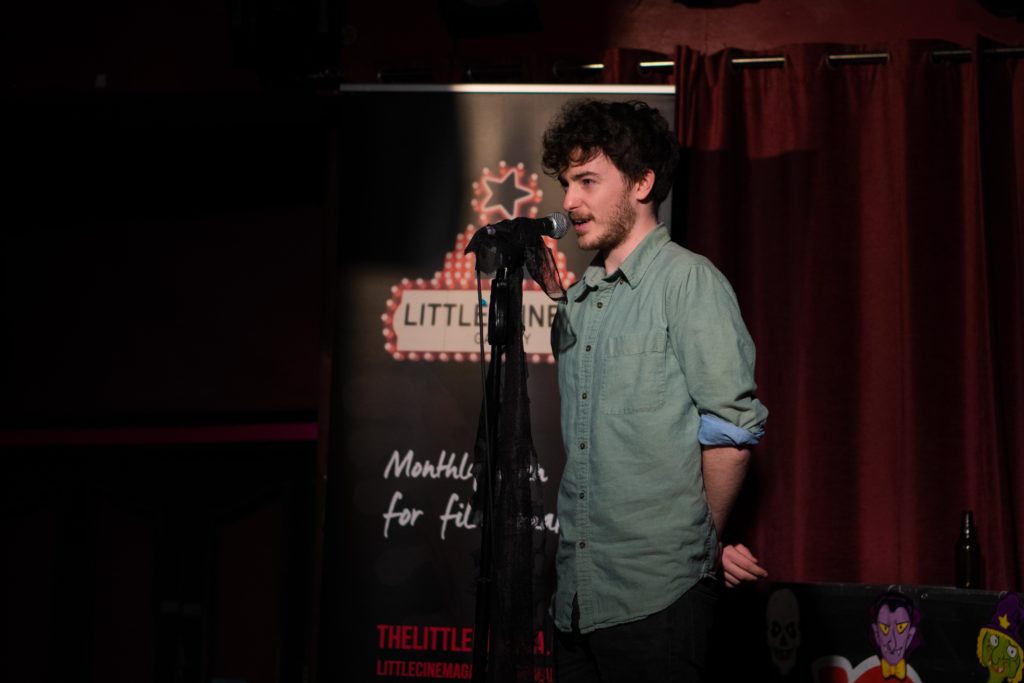 3 Conor Kelly – Interview
Our third film was a short about where an interview goes wrong!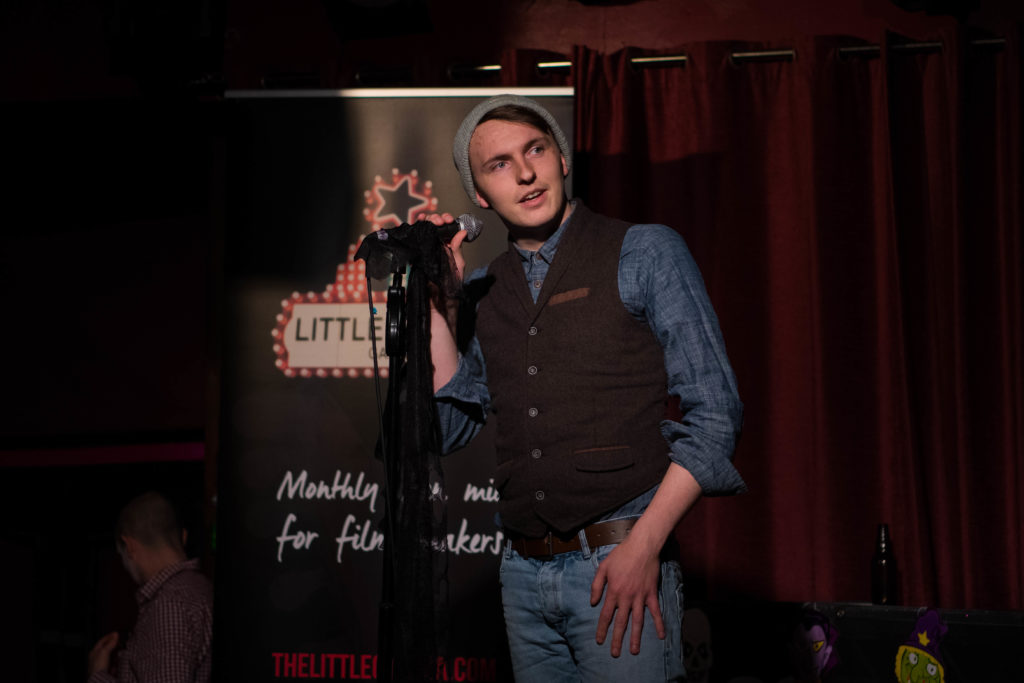 4 Erin Boland – All The Good Girls Go To Hell
Our next short was a film made by the NUIG Film Soc, introduced by Erin Boland. Called All The Good Girls Go To Hell, it's a Halloween comedy about sharing your first college house!
5 Shane Boyle – Dark Corners
Our last film before the break was Dark Corners by Shane Boyle, where a woman wakes from a nightmare, but the nightmare has only begun.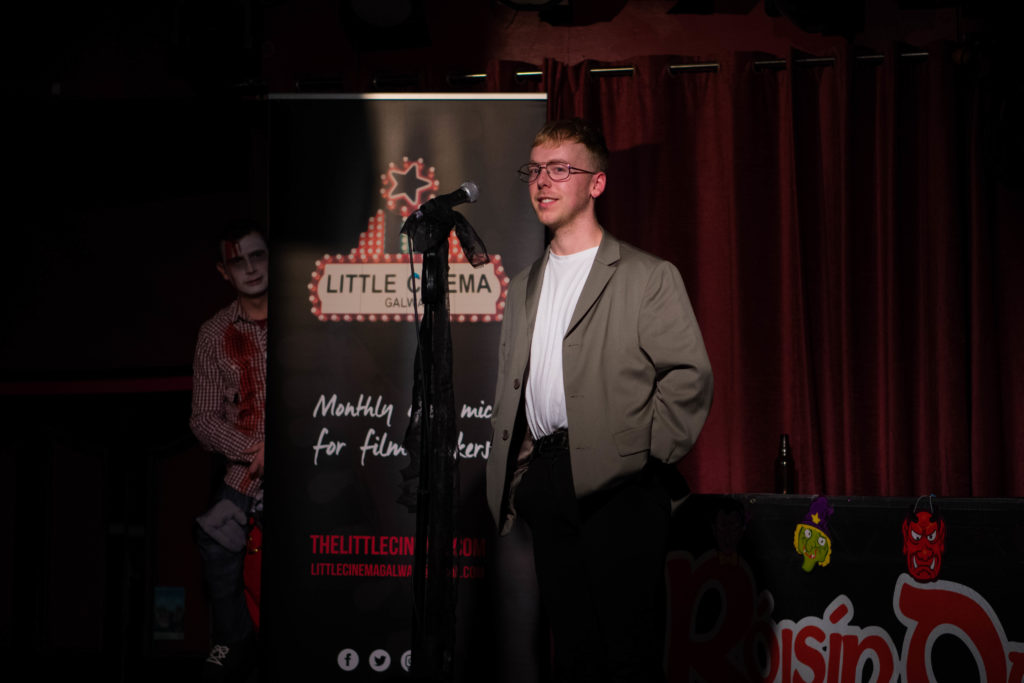 6 Murrough Mac Fheorais & Robert Fitzgerald-Bellone – No Place Like Home
No Place Like Home was the second film from the NUIG Film Soc, and told the story of a person who is experiencing strange reactions from people on Halloween night! It was introduced by Murrough Mac Fheorais & Robert Fitzgerald-Bellone!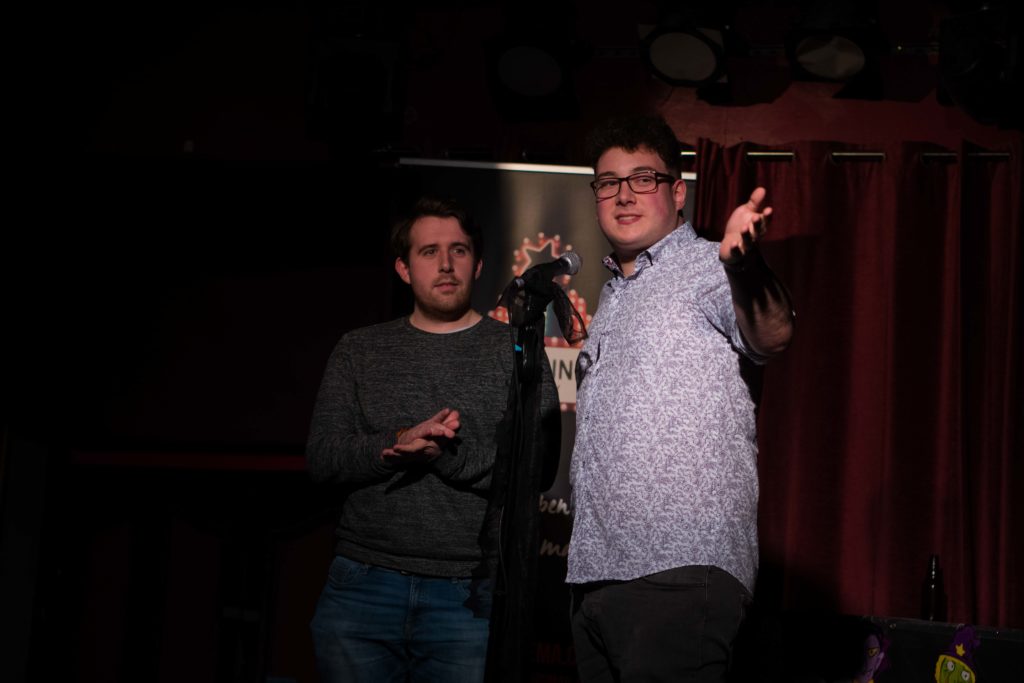 7 Gregory Kozma –  The Janitor
In our 7th film, submitted by Gregory Kozma, a Janitor gets spooked by something or someone!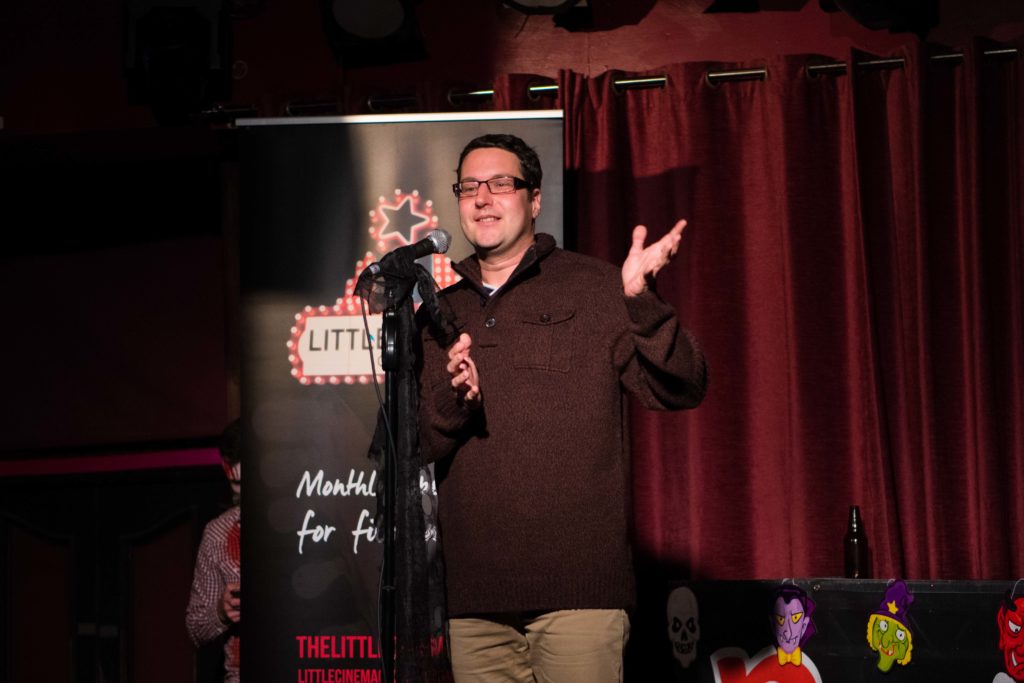 8 Hedgehog Shorts –  I need a Hero
The gang from Hedgehog Shorts made another fantastic sketch, this one where two characters in a short film fight over who should die and why! It was intrduced by Ruth McNally and John McClean!
9 Tom PcPartland – Afraid of the Dark
The penultimate film of the night was a fantastic stop motion music video by Galway musician Thomas McPartland for his song "Afraid of the Dark"!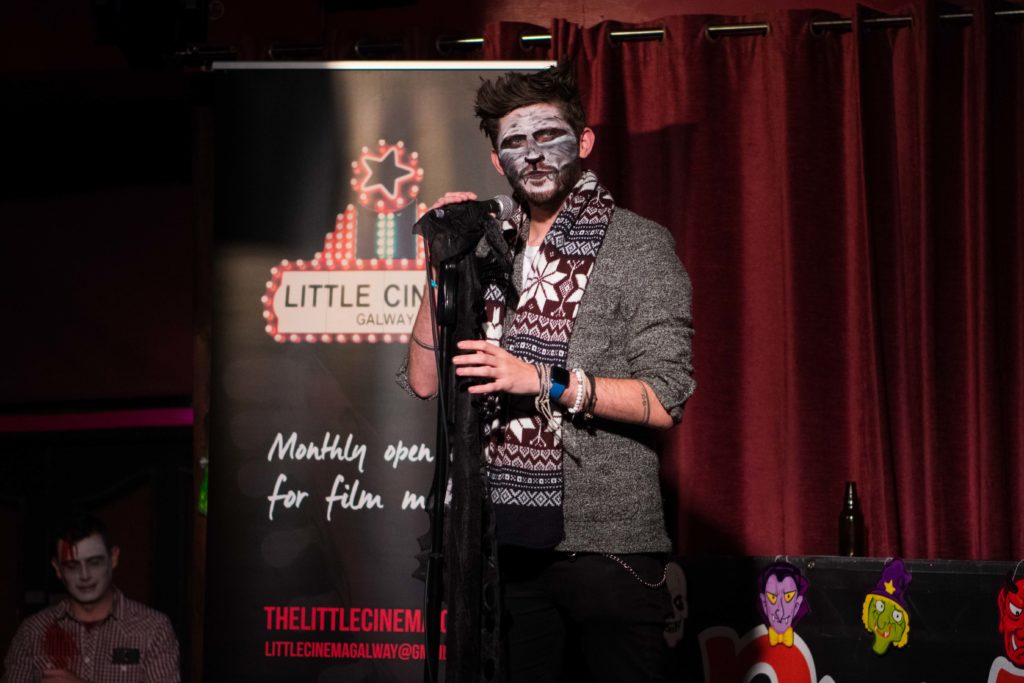 10 Edinventure – Apparent Power
We finished the night with the fantastic film Apparent Power by the troupe Edinventure, which won the Offline 57 Hour Filmmaking Challenge! As part of the prize, it will be shown at the Galway Film Fleadh next year!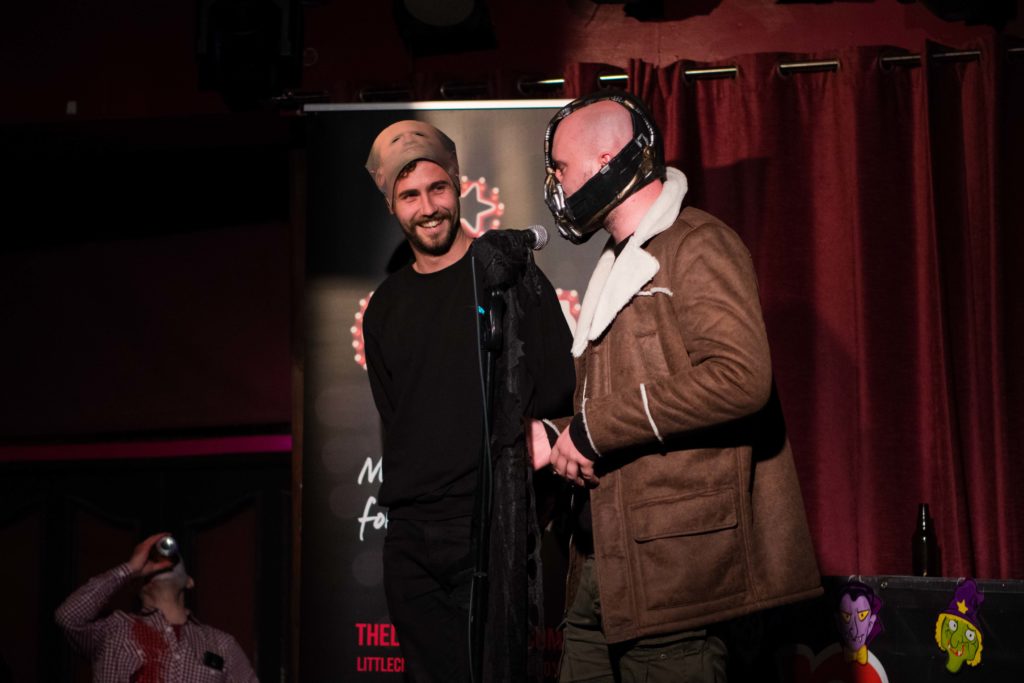 We had a fancy dress competition and gave away some hoodies to the people with the best costumes for the night! Congrats to the winners and thanks to everyone who dressed up!
Thank you to everyone who came along to the night and supporting grass roots filmmaking and keeping the arts alive in Galway!
Follow us on social media on Twitter, Instagram and Facebook for more updates!