We had a great screening last Wednesday at the Roisin Dubh for the November edition of the Little Cinema! There was so much quality on shot it was unreal! Thank you to all of the fantastic filmmakers who made the line up so good and of course to the audience who came along to make the night so special!
We'll share the available links to the films shown on the night here, so settle in for some viewing!
1. Conor Quinlan & Ronnie Quinlan –  Taking The Plunge
First up we had a promo video for the charity fundraiser Taking the Plunge, where Conor Quinlan, Woody Murphy, Kenny Gaughan, Shaughs & Joycey from Dead Horse Jive were getting their legs waxed and will be going for a swim in Blackrock as a fundraiser for the charity Cope. If you'd like to donate to Cope, you can do so here.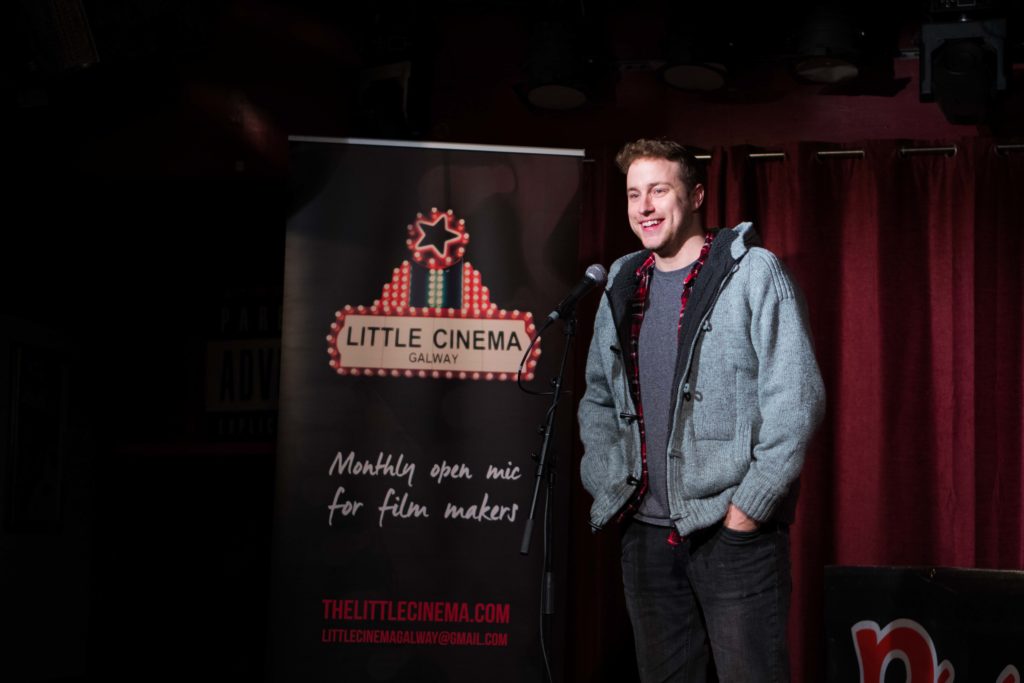 https://www.facebook.com/TakingThePlungeGalway/videos/443174929675581/
2 Kate Glavey – Don't be scared of that fella
Next up we had a music video by Kate Glavey which is about being in a family.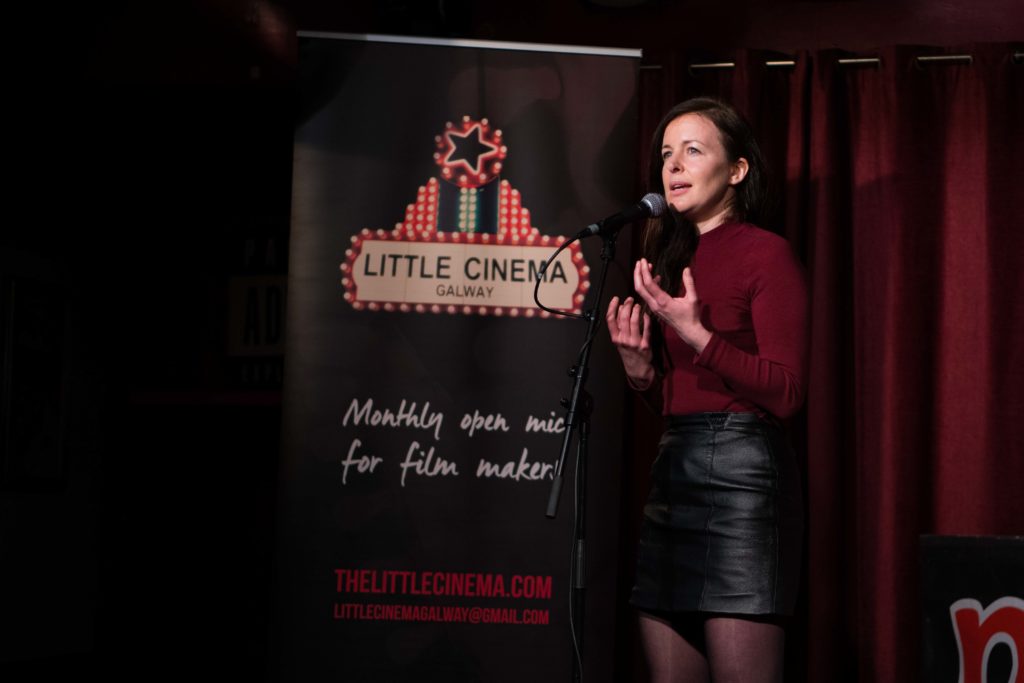 3 Gregory Kozma – In Homesickness and Wealth
Next up we had a documentary made by Gregory Kozma, made about 3 foreigners living in Ireland, with 3 different stories to tell!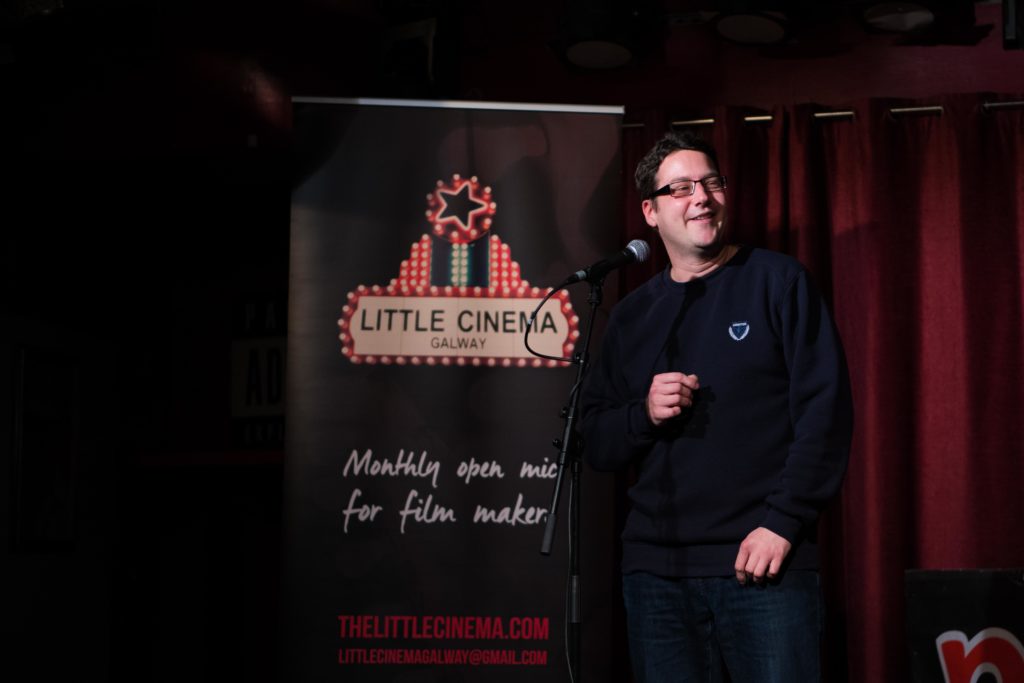 4 Hedgehog Shorts – King of Jokes
Next up we had the hilarious sketch by Hedgehog Shorts introduced by John McLean called King of Jokes, where a prank goes very wrong!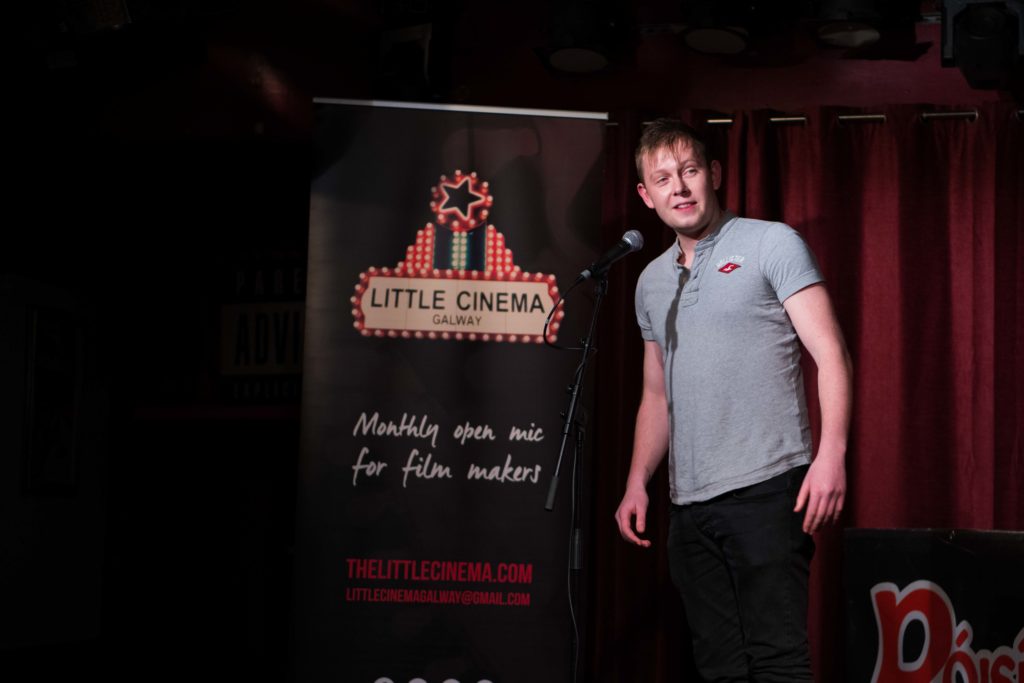 5 Lauren Bright, Sarah Gibbons, Keshia Roelofs – Tattoo or Taboo: Hidden Stories
Last up before the break we had the great documentary Tattoo or Taboo: Hidden Stories, which is a documentary exploring tattoos and the people that have them. It was introduced by Lauren Bright and Sarah Gibbons.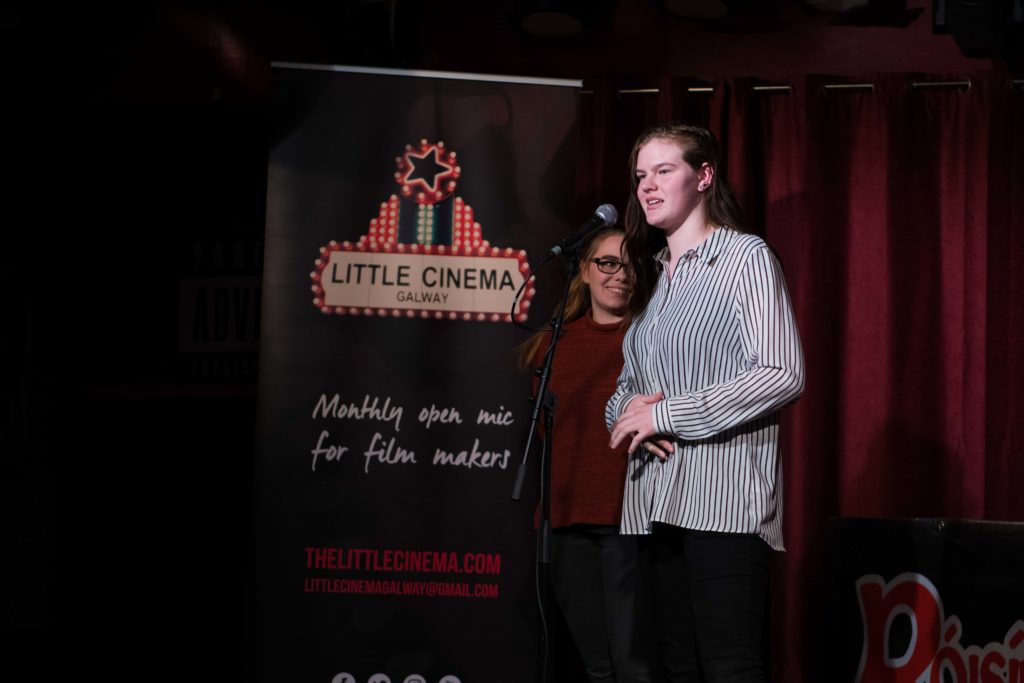 6 Shane Mullarkey & William Fischer – Steak Out
Next up we had the short film Steak Out introduced by Shane Mullarkey, where 3 mobsters are having a BBQ in the middle of Winter. Why you may ask? It was an order from the head honcho….. or was it?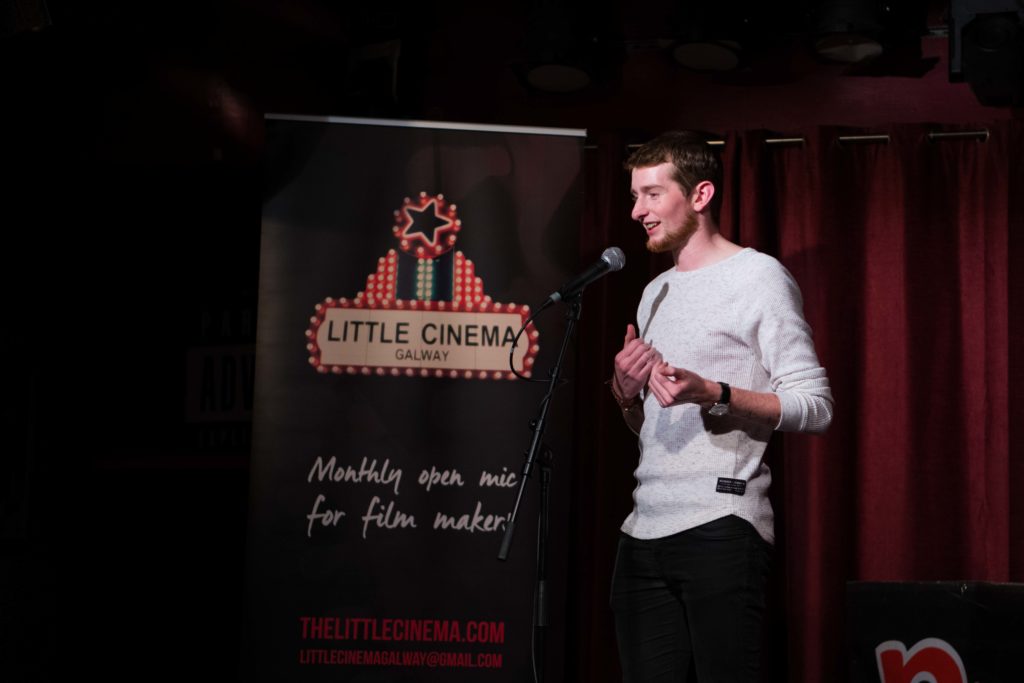 7 John Carpenter & John Murphy – Interrogation
Next film on the night was Interrogation by John Carpenter and John Murphy.  A woman is held up in the interrogation room of a small town police department for no apparent reason. However, it seems the detective has an ulterior motive for keeping her there.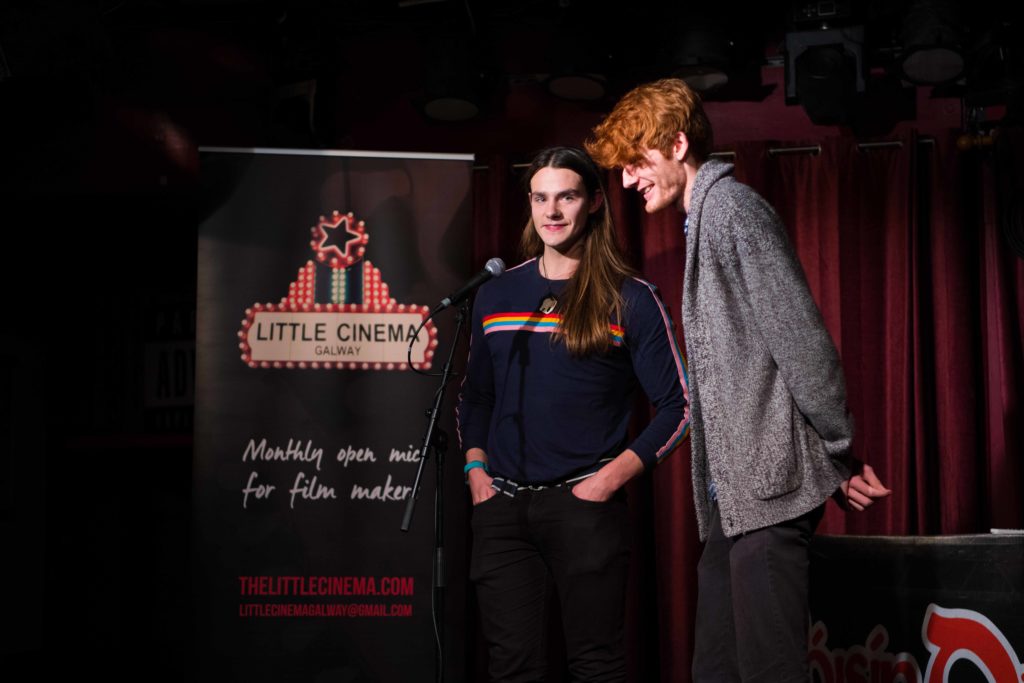 8 Sam Cahoon – The Buskers of Galway
Next up we had a fabulous documentary about the current busking scene in Galway and a look into the effect which the new by-laws may have on their livelihoods. The documentary isn't online but you can follow video snippets on their facebook page here.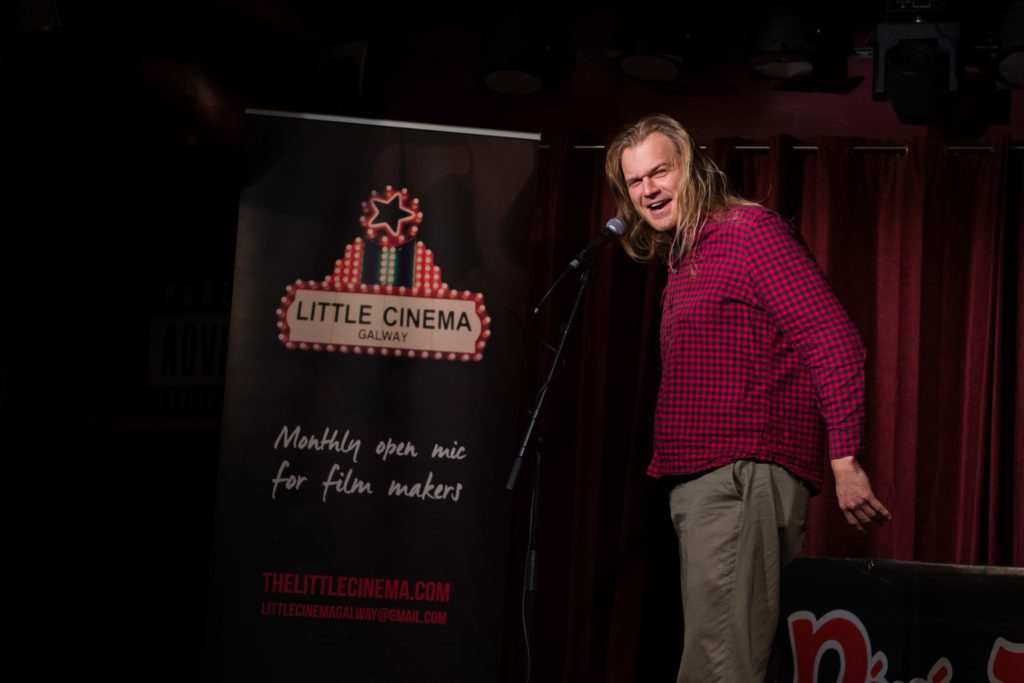 9 Gary White & Sarah Richardson – Banana Club
The penultimate film of the night was the brilliant Banana Club, written and performed by Sarah Richardson and filmed by Gary White.  A spoken word video that focuses on female empowerment and celebrating female physical expression. It challenges ideas such as slut shaming, victim blaming and explores club culture as an example of a place where female objectification is highly common.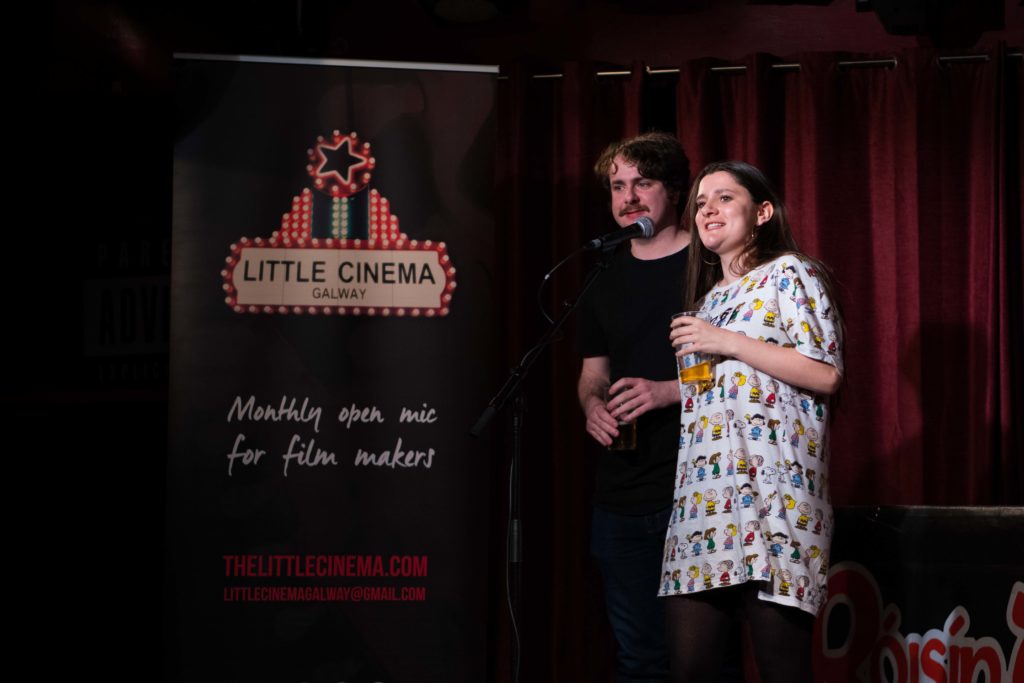 10 Lakshika Serasinhe & Manolo Marceno Jacob Koopman – Weight of the wave
We finished the night off with an amazing music video made by Lakshika Serasinhe & Manolo Marceno for Jacob Koopman's song Weight of The Wave.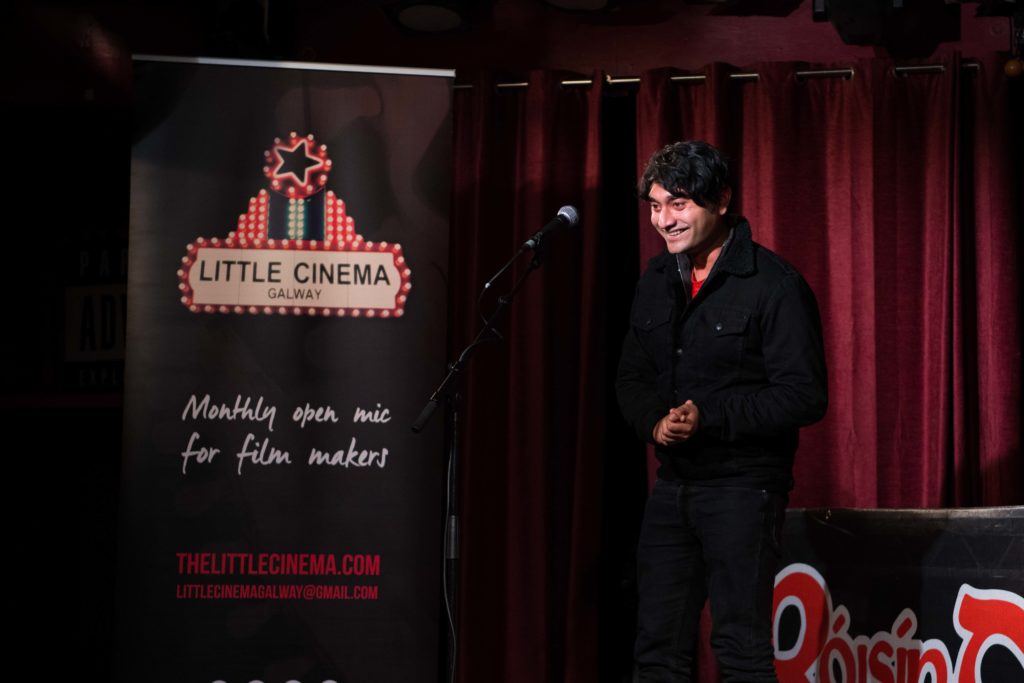 Thanks again to all of the filmmakers for all their work in making the night so great!