1. Little Cinema Christmas Special
Ho ho ho!
Get set for a night of festive fun with the Little Cinema!
Have your Christmas jumpers at the ready and prepare for a festive overload with lots of Christmas films to get you filled with Crimbo cheers! There will be 10 films screened, with majority of the films being made specifically for the night!
Oh and fear not Star Wars fans, we'll have you out in plenty of time to make the midnight screening at the big cinema!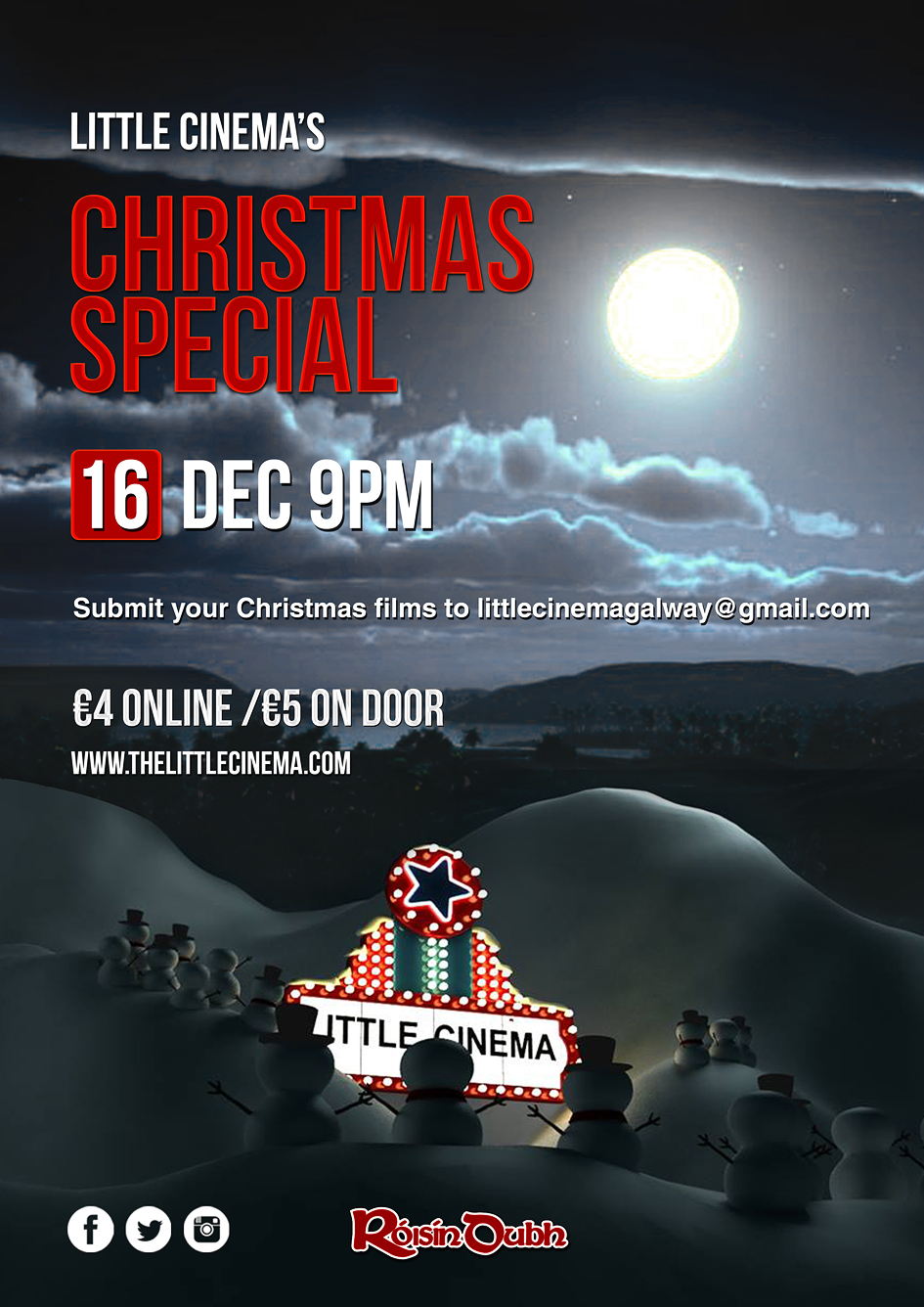 2. Little Cinema Mystery Christmas Screening with GoBus
19-12-2015 Pick Up at Galway Cathedral 6.30PM sharp
Little Cinema is very excited to link up with GoBus Galway to bring you another Christmas Mystery Film Screening!
We'll take you on a trip to a beautiful secret location and surprise you with a festive movie favourite! We'll have lots of laughs and sing Christmas Carols on the bus ride over.
We can't reveal any clues, but the venue is absolutely spectacular, you won't want to miss this! You'll get to explore the magic location when we arrive and soak up the Christmas atmosphere, with drinks and mince pies on offer.
It's a great night for film lovers, friends, families or couples to kick off Christmas in style and we can't to share it with you!
If you'd like to have a look at our last year's event, check out the blog post and photos here.