THANK YOU to the amazing crowd and brilliant filmmakers who made Wednesday's screening so much fun!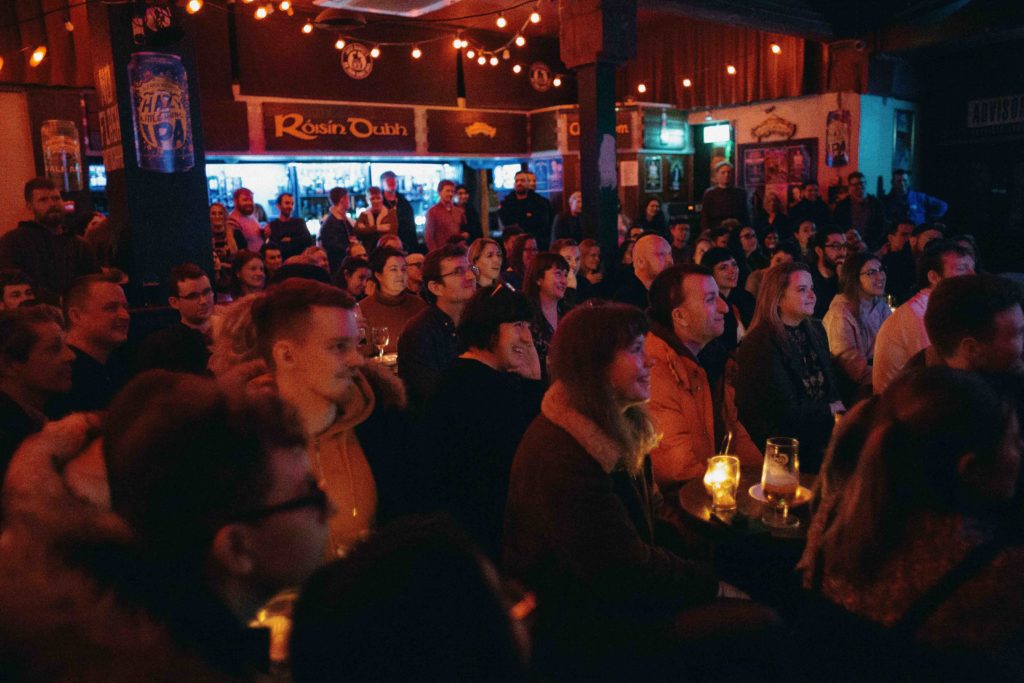 It really was a great night with lots of fantastic films and shorts on show!
Not all of the films are available online, but the ones that are detailed below, check them out if you couldn't make the screening!
1 Kenny Gaughan – How To Open Doors
First off we had a tutorial made by Kenny from the Little Cinema. It's a tutorial that people have been crying out to be made and Kenny stepped up and did it. It's about How to Open Doors.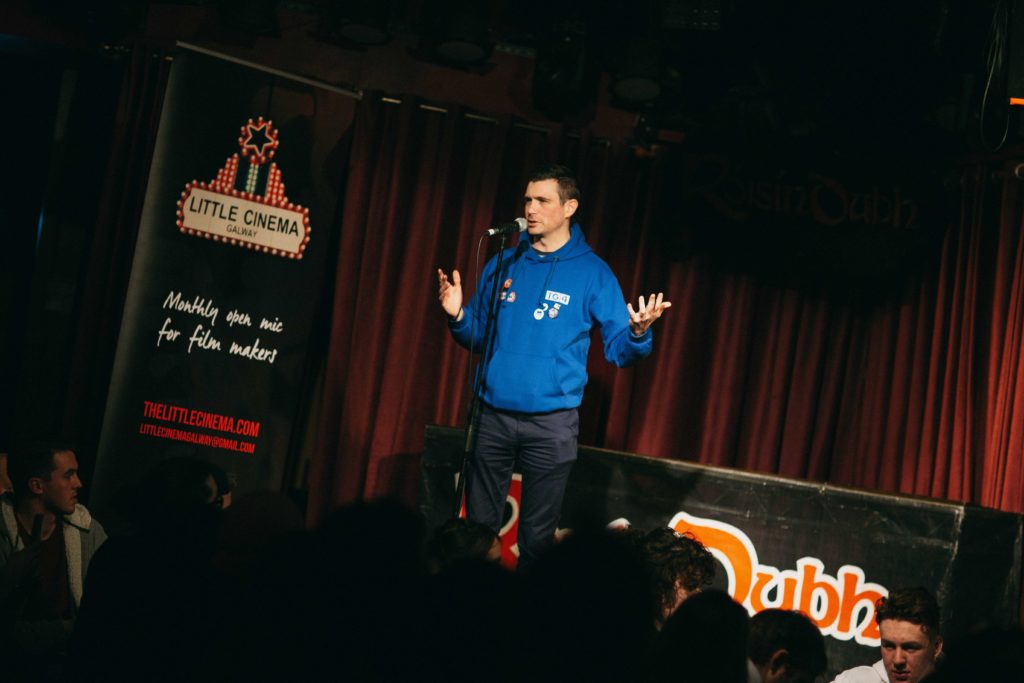 2 Andrew Galea & Niall O'Tuathail – The Raw Deal
Next up we had the video made by Andrew Galea for the Social Democrats candidate Niall O'Tuathail, which was introduced by his election managet Owen Hanley.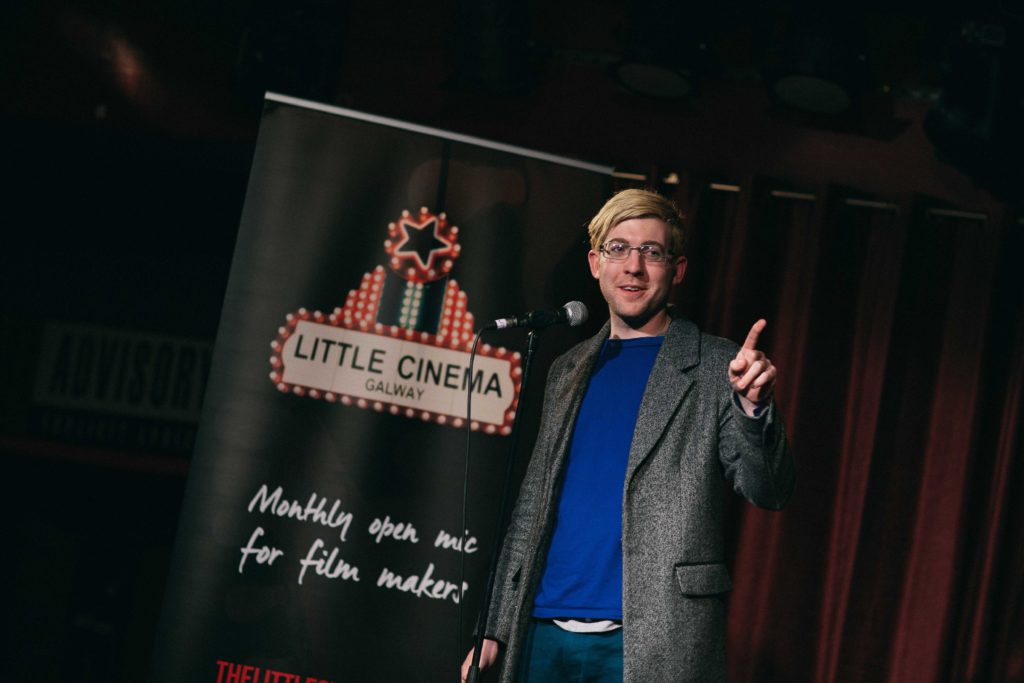 3 Derek Whyte – The Galway Safe App
Next up we had the video made by Derek Whyte to highlight the Galway Safe App which is a great initiative to help save lives around the waters of Galway City.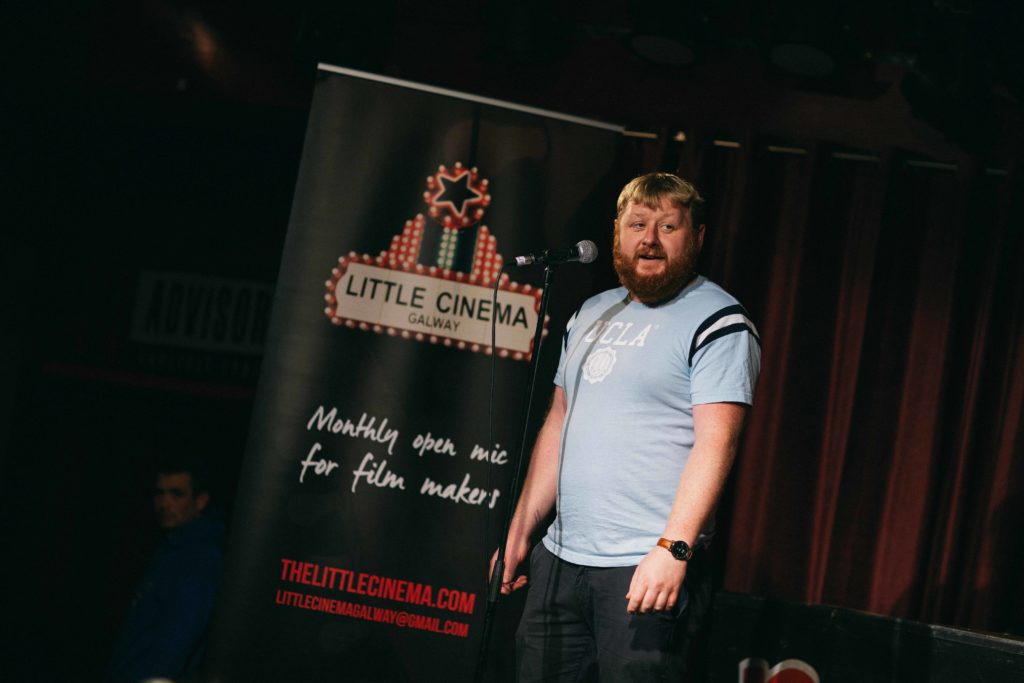 4 Lakshika Serasinhe – Sight
The last short before the break was the beautiful Sight, made by Lakshika Serasinhe.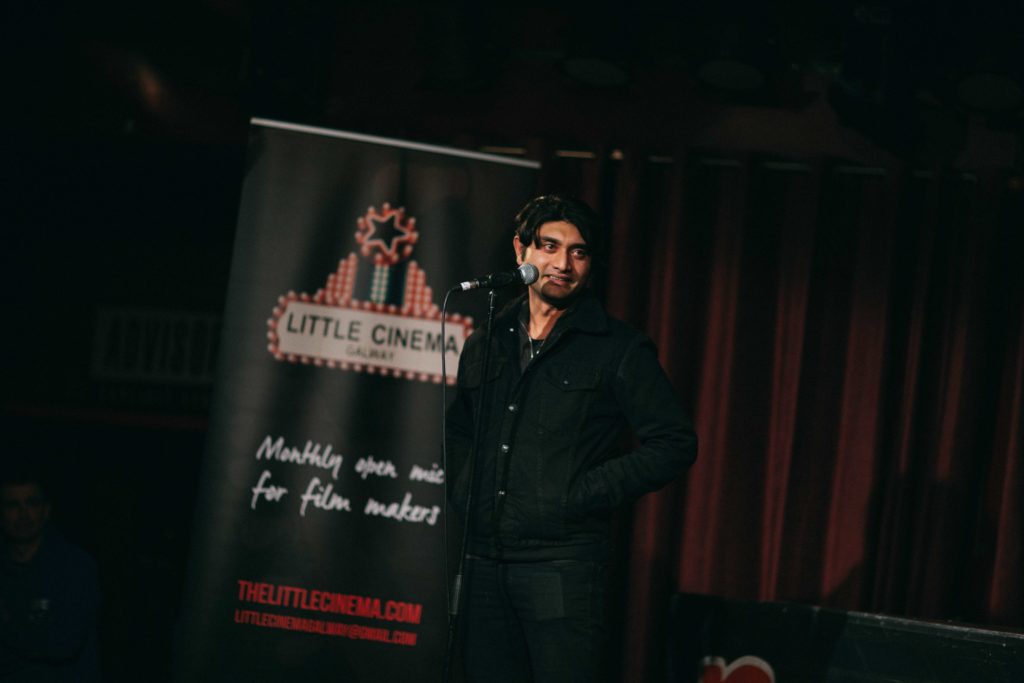 5 Ade Allkin – This is Culture
First after the break we had the lovely documentary This Is Culture, made by Ade Allkin, which tells the story of one of Galway's most beloved attractions, the Galway Market!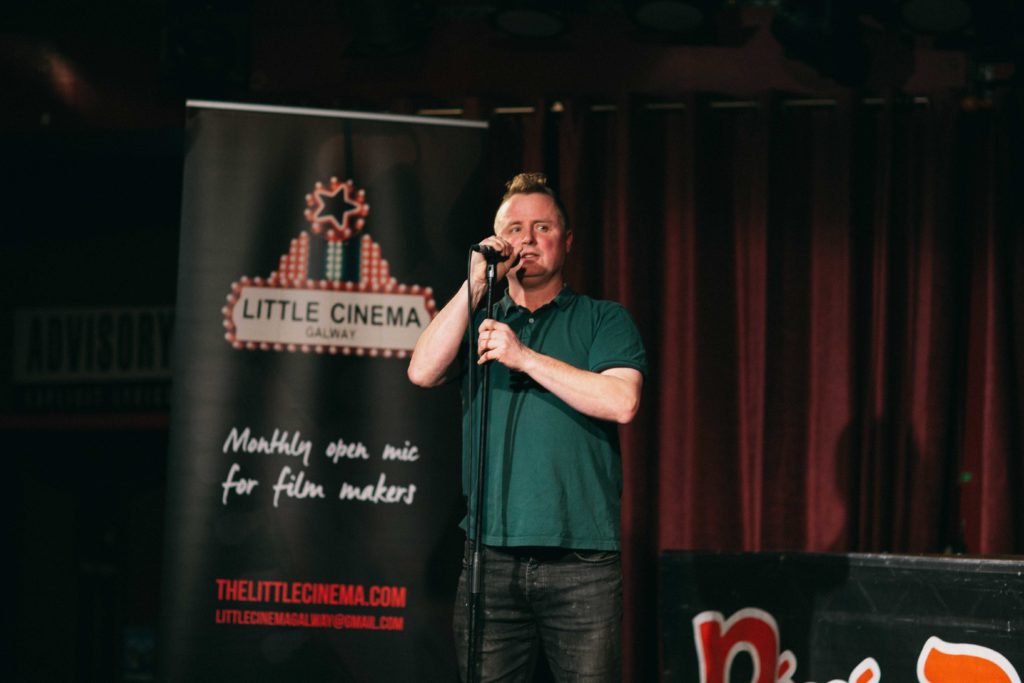 https://www.facebook.com/galwaymarketsaintnicholas/videos/296482157956346/
6 John Noone, Gordon Hudson, Martin Nee – Larry Bad Day
Our next film was Larry bad Day, made by Martin Nee, Gordon Hudson and John Noone, introduced by Martin Nee.
A day in the life of Larry,  a man who is confronted with the problems he refuses to deal with until he decides he's had enough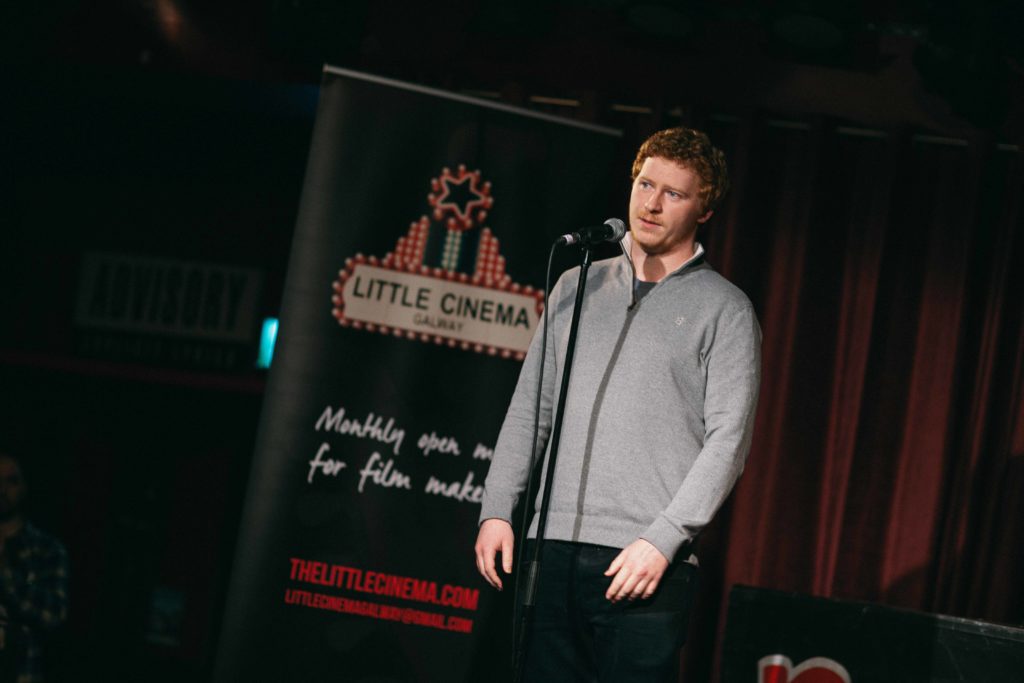 7 John Murphy – My Life as a vegan. And a man.
Our second last film was the autobiographical documentary made by John Murphy about this life as a vegan and the struggles that can go with that in terms of masculinity and the changing world. A really honest and thought-provoking doc, a great watch.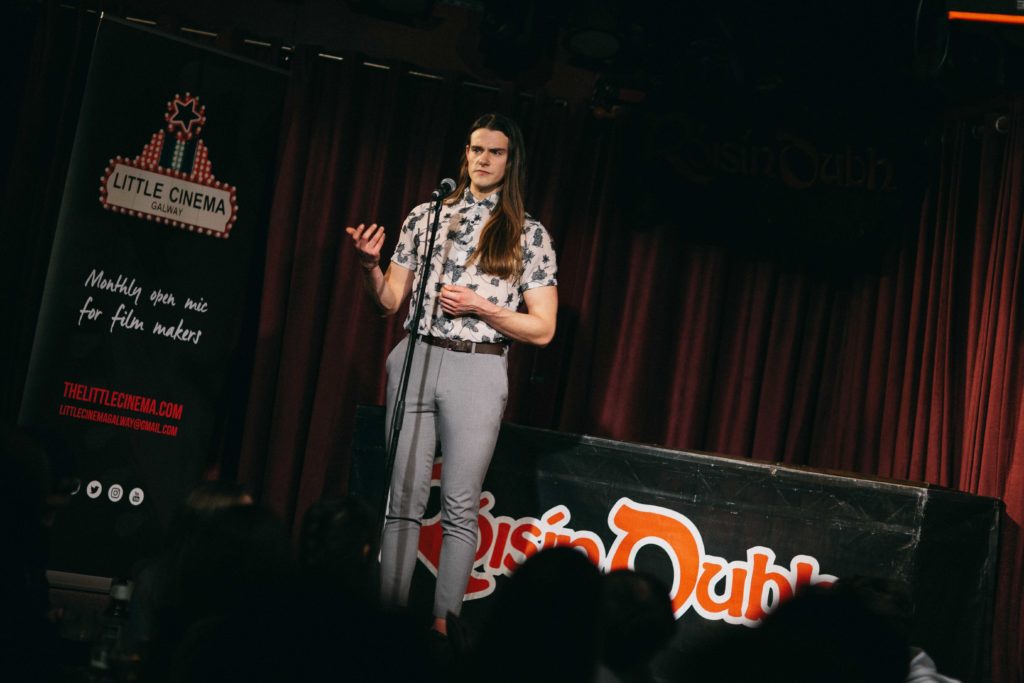 8 Ray Grady – The Hit
We finished the night with The Hit, made by Ray Grady, Adrian Conway and Fintan Geraghty, where a hitman loses the bottle ahead of a job. And it's the first of 12 he'll be making this year, which Ray attested to on Wednesday!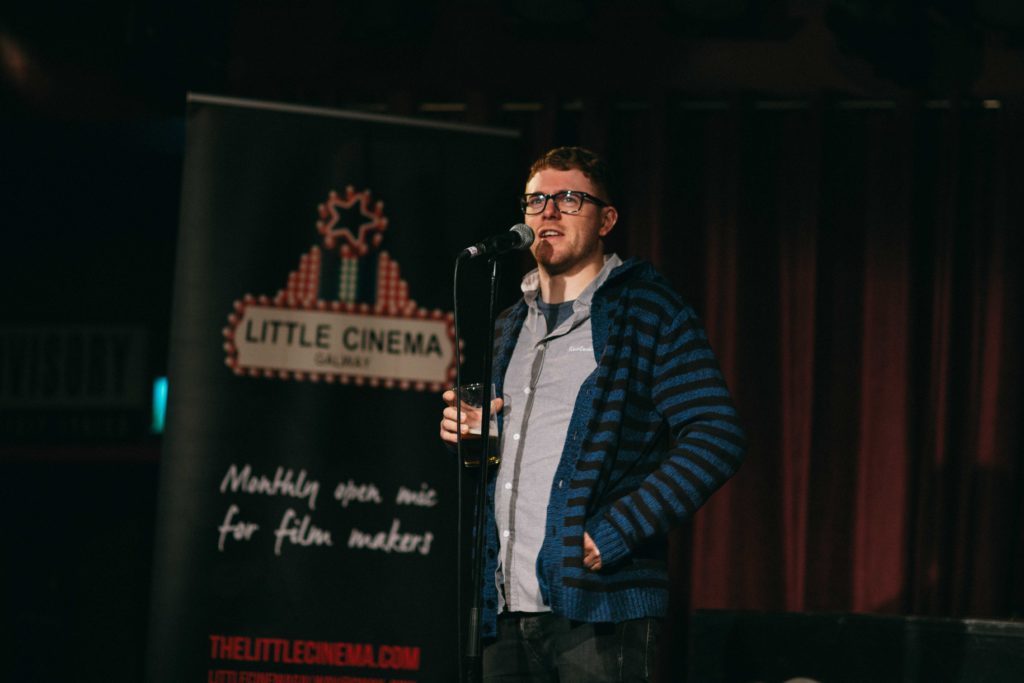 Thanks again to the amazing crowd and brilliant filmmakers. Thank you to Julia Monard who took the pictures and to Matthew Blayney who did AV on the night. And a special thank you to Manolo Marceno who saved the way with his audio knowledge of VLC!!
If you'd like to submit a film to a future screening get in touch with us at littlecinemagalway@gmail.com
Thank you 🙂